You install the Silver Server software onto your server.
Launch the

NCRSilver_x.x.x.pkg

to begin the Silver Server installation wizard.
At the Welcome screen, click

Continue.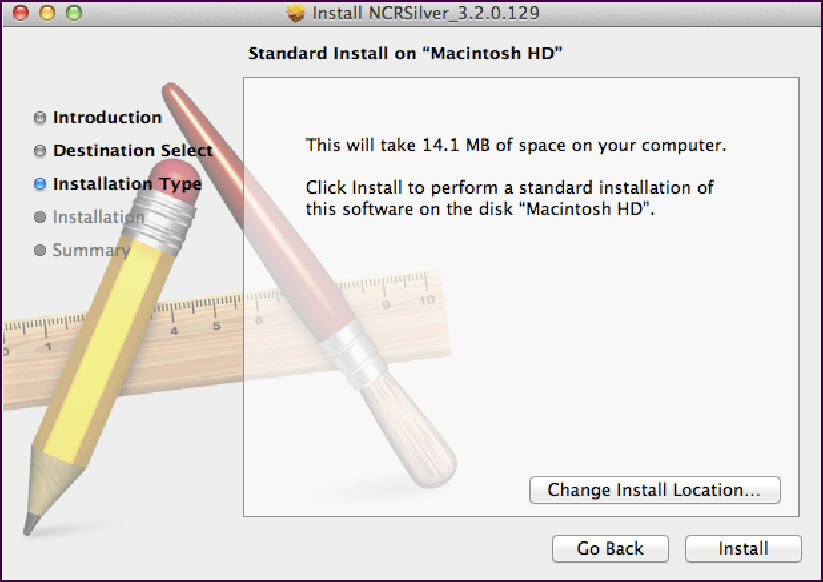 Click

Install

to accept the default install location.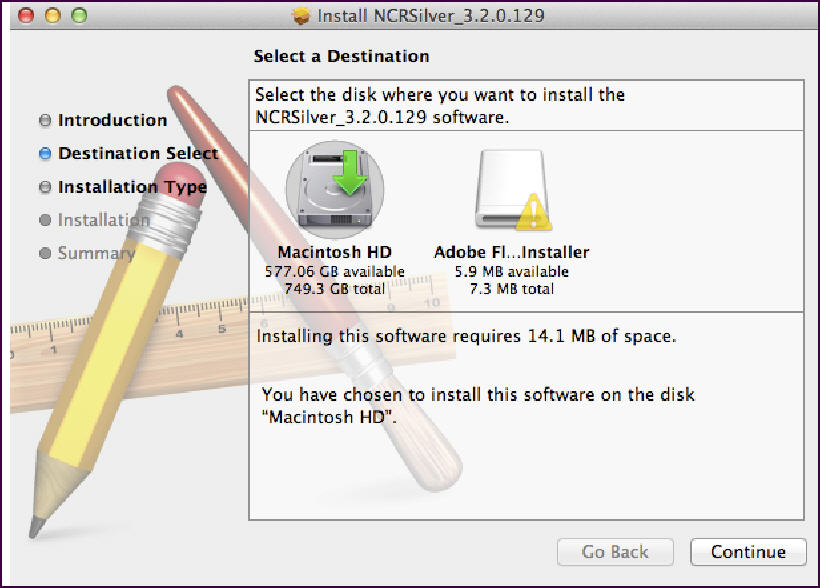 Click

Change Install Location

, select the disk where you want to install the software, and click

Continue

.
At the Installer prompt, type the

administrator user name

and

password

for the server and click

Install Software

. The utility installs the Silver Server software and displays a successful installation message. Silver Server runs in the background and does not appear on the screen.
Click

Close

.
Upon the successful installation of the Silver Server software, no prompts or programs appear on your screen. You validate the success of the software installation by attempting to connect a device to the server.
See also:
Preparing the Server for the Silver Server Software
Downloading the Silver Server Software
Connecting a Device to the Silver Server