You can easily transfer a takeout/delivery order to a table or a tab (Table Service) or to a saved order (Quick Service).
At the Takeout and Delivery home screen, tap Takeout

or Delivery

.
Search for the

customer order

and tap the

order

to select it. 

Refer to 

Searching for an Open Takeout or Delivery Order 

The order entry screen appears. 
​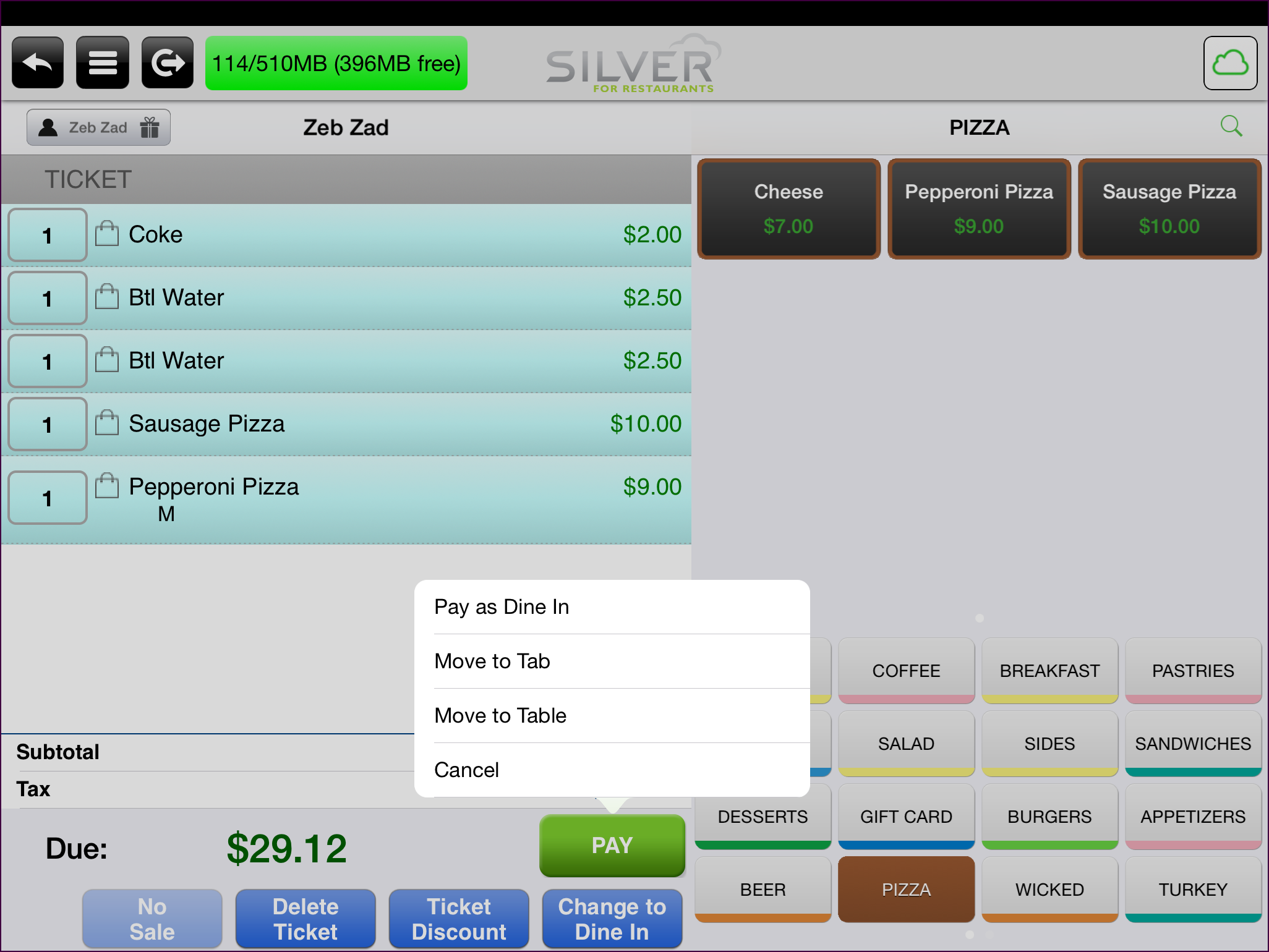 Tap

Change to Dine In

. A pop-up appears:
See also:
About Takeout and Delivery
Entering a Takeout or Delivery Order
Searching for an Open Takeout or Delivery Order
Modifying the Order Target Time for a Takeout or Delivery Order