Viewing Today's Time Clock Activity on the POS Device
To view today's time clock activity on the POS device:
Log in to the POS.

Tap .

Tap  .

Tap Time Clock to open the Other functions screen.
Do one of the following:
Tap All to view all of today's time clock activity.

Tap Clock in Now to only view employees current clocked in.

Tap Clock out to clock out an employee (only users with a role that has the Time Clock > Manager Functions feature assigned to it will see this button.)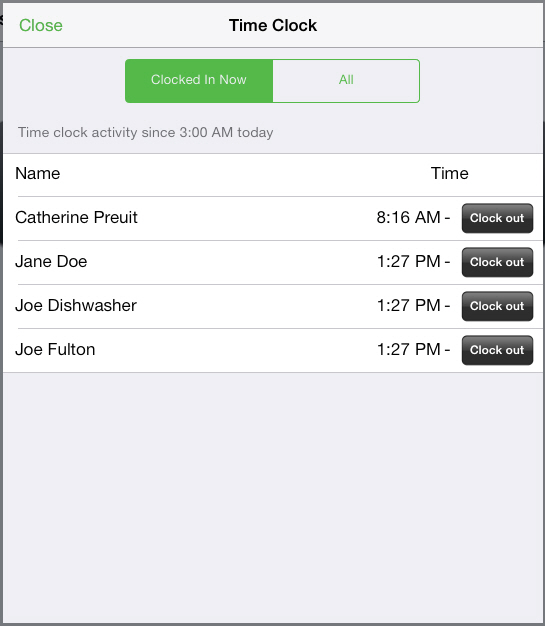 Tap Close to close the Time Clock screen.
See also:  User Roles