Register Hardware
| | |
| --- | --- |
| | You will need to turn off your browser's popup blocker to complete this process. |
If you purchased any system devices from anywhere other than directly from NCR, you will need to register your new hardware/devices to your account:
Click on your user name in the top-right corner of the screen.  Depending on your privileges, you may not see all of the items shown below.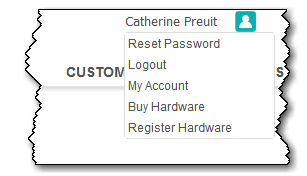 Click Register Hardware.  The system will open a new browser tab (make sure you popup blocker is off) for the NCR Silver Hardware Registration Center.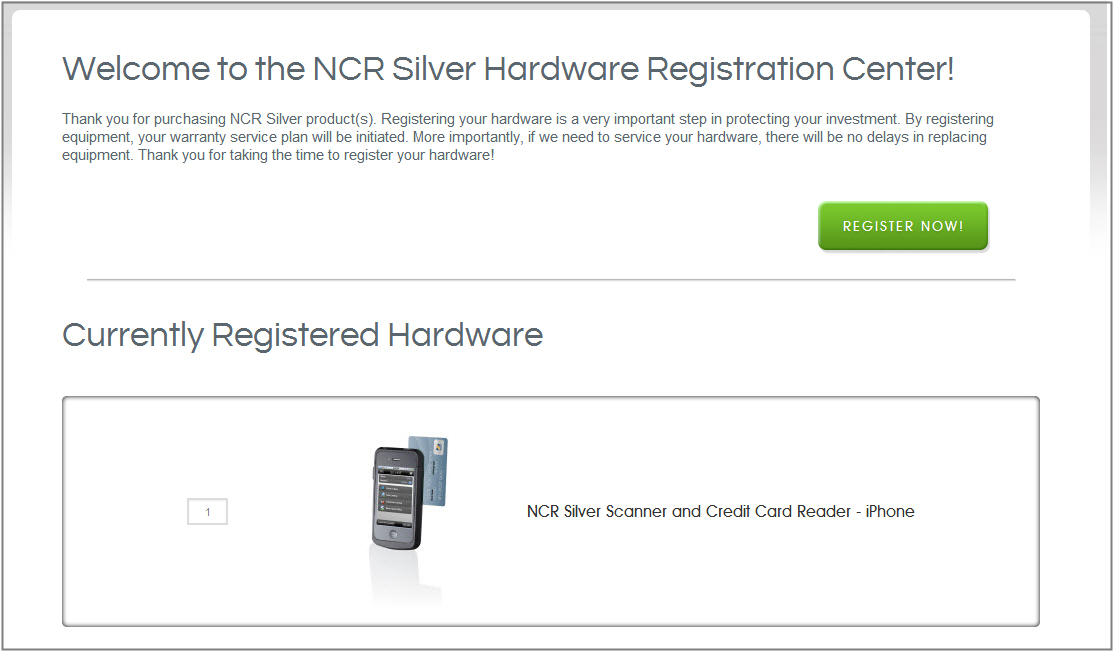 Click the REGISTER NOW! button.
Click the Select Hardware dropdown list and select the hardware/devices you need to register.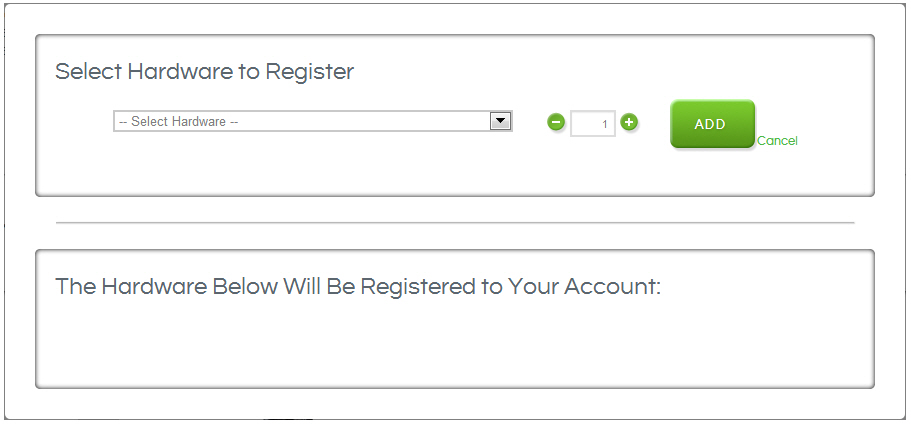 Click the  to add the appropriate number of each device.

Click ADD.  The screen will update the list of devices you selected to add to your account.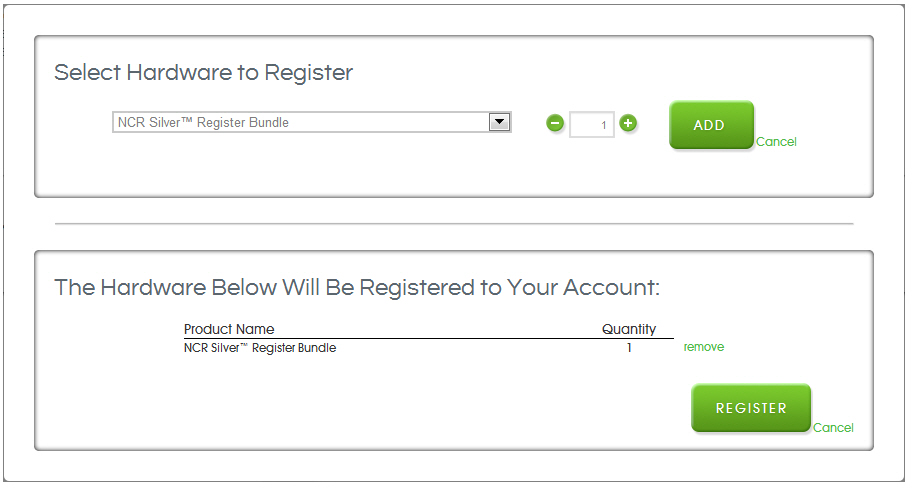 Review the list and click REGISTER.  You can also click the remove link for a device you might have added a device by mistake.

Wait for the registration to complete.  On completion, the system will display the Registration Successful screen.  There is also a link to the Customer Care page on this screen just in case you have additional questions.

If you have other devices to register, click REGISTER MORE!; otherwise, close the browser tab.
Keywords: registration, register hardware, register devices, hardware