Printing a Receipt
When you complete a sale and you have the digital signature turned off, or when the customer uses a payment method other than credit, the Receipt window appears, allowing you to print the receipt, send it to the customer via email, and/or do nothing with the receipt.

NOTE:  If you have digital signature turned on, click Receipt Options to learn more.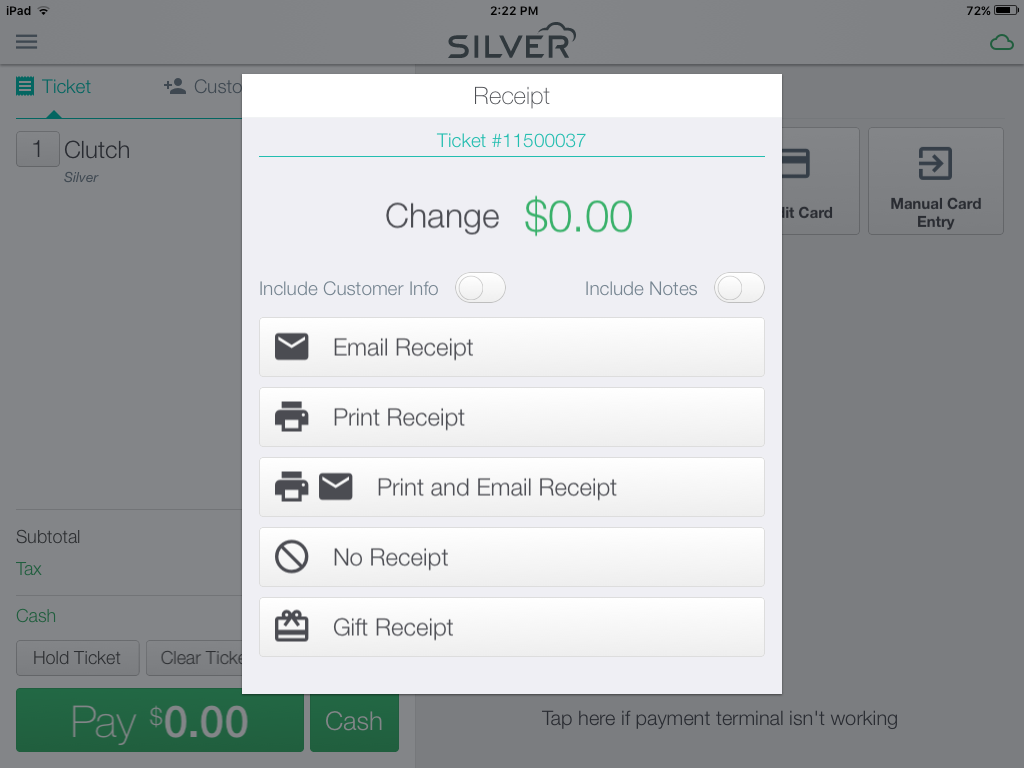 From the Receipt window, you can:
Customer and Note Toggles:
The Include Customer Info toggle will be enabled if there is a customer assigned to the ticket.  Set this to ON if you want the customer's information to print on the receipt, including their name, address, email address and phone number (if available on the customer record).
The Include Notes toggle will be enabled if there are ticket and/or item notes included on the ticket.  Set this to ON if you want these notes to print on the receipt.
| | |
| --- | --- |
| | If the ticket includes one or more cash payments and you print the receipt to a receipt printer that is connected to a cash drawer, you will be prompted to open the cash drawer or the cash drawer will open automatically, depending on how the printer is configured. |
Printer Status Alerts

If the POS app detects that your receipt printer is offline, it will let you know:
If you are using the Model 310 printer, you will see this icon at the top of the screen.  The number in the red circle will let you know how many tickets have been queued to print but have not yet printed.  When you tap it, you will see a screen like the one shown below that contains more information about the status of your receipt printer.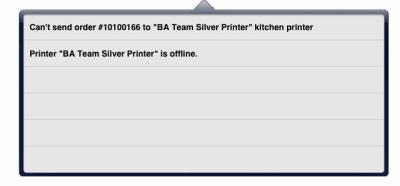 If you are using the Model 350 printer, you will see this notification: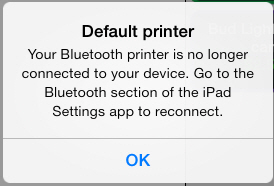 keywords: receipts, printer, print receipts, email receipts, pos