Multi-Store Customers: Company View & Store View
---
When you log into the Back Office using your new multi-store account user name and password, you will see the Select Store screen as shown below. Simply select the view you want and click Continue to log in to the Back Office.
If you select Company View (All Stores), you will be able to view company-level information.

If you select a store from the list, you will be able to view that store's specific information.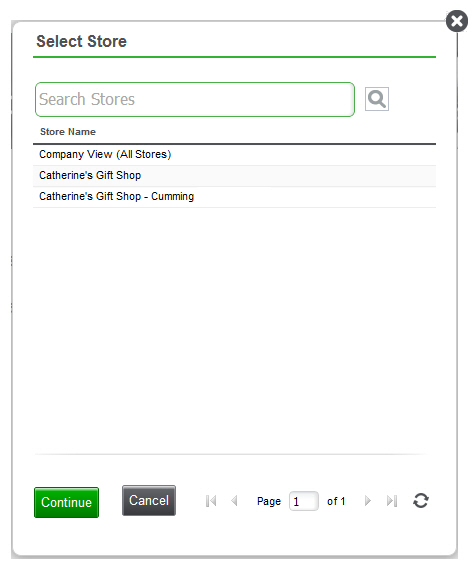 After you've logged in to your multi-store Back Office account, you will see a storefront icon near the top of the screen to the left of your user name as shown below.  Simply click this icon to open the Select Store screen.  You can click this icon as needed to suit your business needs.  You won't need to log out and back in again to change to another store — unless you are looking for historical information for a store that was active in the system prior to your conversion to multi-store.