Choosing a Report Date Range 
The reports functions allow you to select a specific date or date range to run a report. 
To run a report for a specific date or date range: 
Log in to your Back Office through a Web browser. 
Select Results > Reports. 
Click the report you want to run from the left menu. 
The system generates and displays the report selected.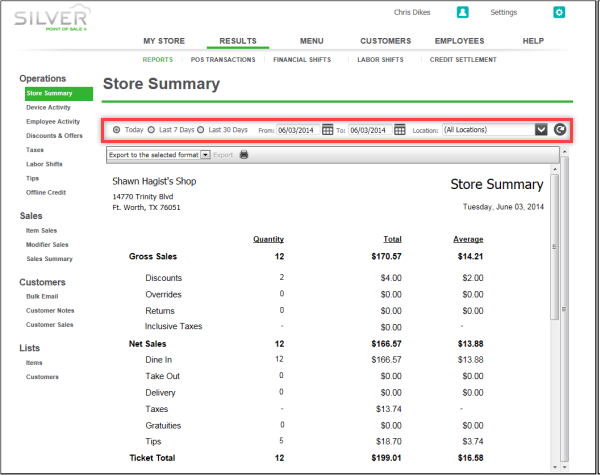 Select one of the pre-configured date ranges:
Today
Yesterday
Last 7 Days
Last 30 Days 
- or - 
Use the From and To right and left arrows to select and start and end date.
Click the Refresh button  to refresh the report data. 
See also: