With the employee and/or manager PIN card, you can log-in to the POS more efficiently. Manager cards can approve actions such as voids and refunds using a manager card instead of POS PIN. The PIN card will add an extra layer of protection to keep codes locked down. It is also much faster than simple PIN entry, especially when it comes to clocking. Available for NCR Silver Pro Restaurant only (not available on M70 and M100 devices).

How to Order
These cards are available for managers and/or employees and come in bundles of 25 cards. Click "Buy Hardware" from your Silver Back Office to order your magnetic swipe PIN cards. Or, you can order the cards from support, please provide the Part Number: MNGR-CRDS-0001.

How to Program
Once you receive your PIN cards, you will need to assign each card to a specific employee in the back-office. In order to identify the card numbers and assign the PIN to an employee, please follow the steps below:
Step 1:
Go to your POS settings.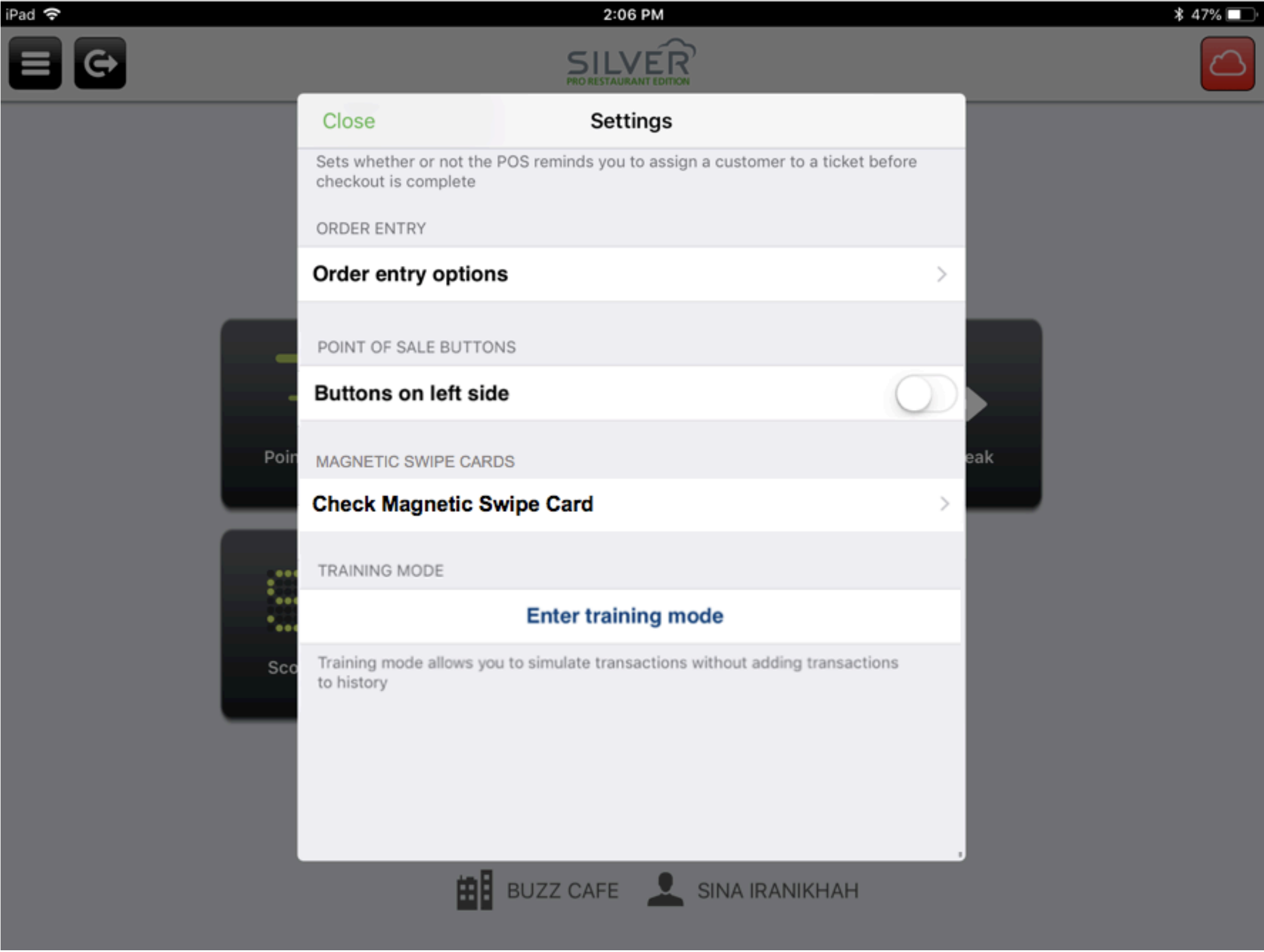 Step 2:
Tap "Check Magnetic Swipe Card."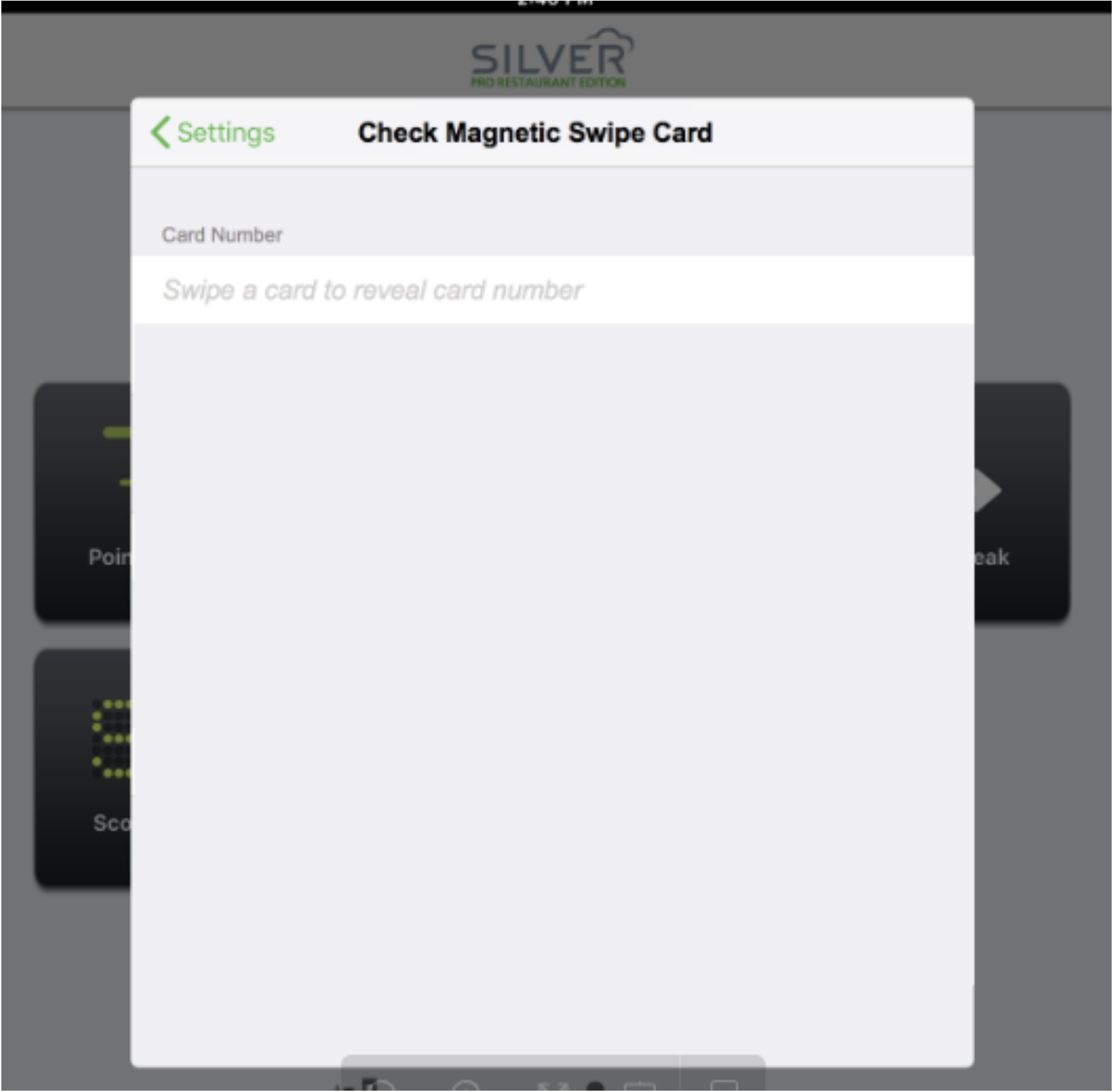 Step 3:
Swipe the magnetic swipe card. The card number will display the POS PIN in the line.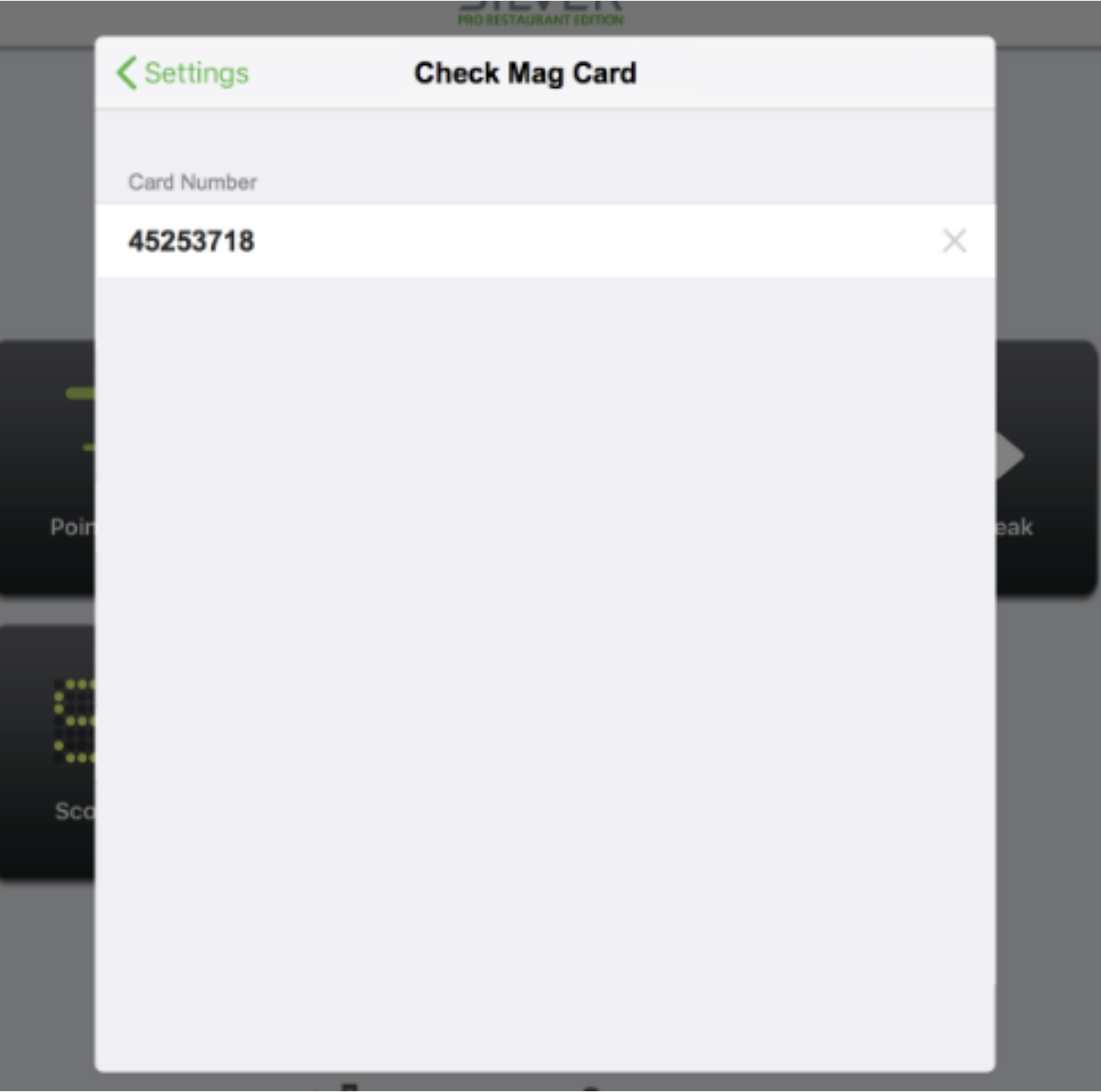 Step 4:
Assign the card number as the PIN for a specific employee.
To assign the POS PIN, visit the "Employee" section in the Silver Back Office.
Click the "Employee" tab.
Click on the name of the employee that is being assigned a PIN .
Under "Login Credentials" change the PIN numbers to the new PIN that correlates with the assigned card, by clicking "Change PIN" at the bottom of the screen.
Add the new PIN numbers.
Click "Save Changes."
Step 5:
Repeat this process for each card and employee.