In-store Server Setup
Preparing the in-store server
Prior to downloading the in-store server software, ensure your server allows the download of applications from anywhere.
Select System Preferences > Security and Privacy.
At the General tab, click the lock in the lower left portion of the screen to allow you to edit the permissions. A prompt appears requiring you to enter the administrator name and password.
Type the administrator user name and password.
Click Unlock.
Under 'Allow apps downloaded from,' select Anywhere. A prompt appears.
Click Allow From Anywhere.
Click the lock to prevent further changes.
Close Security and Privacy.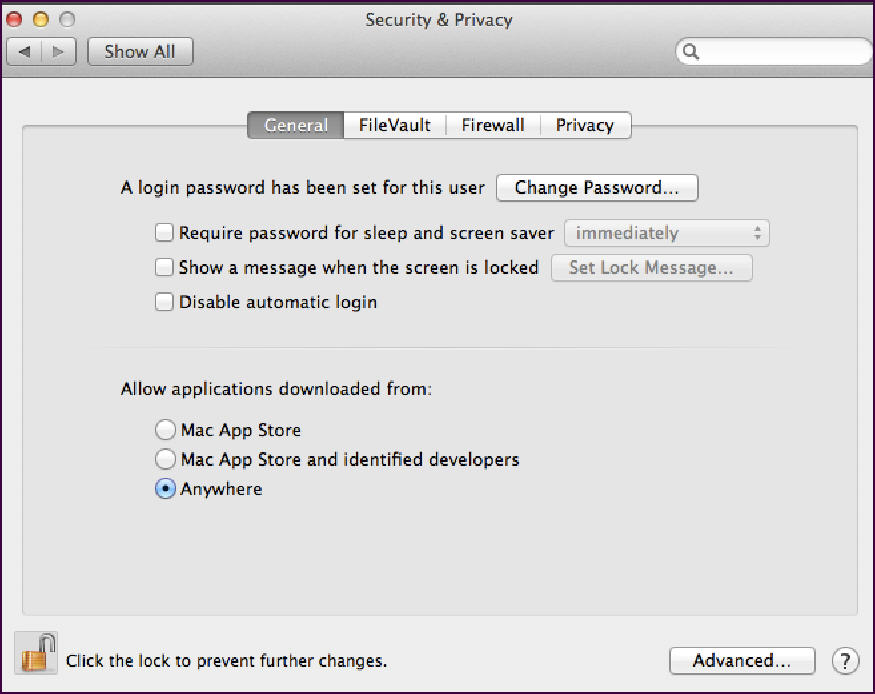 | | |
| --- | --- |
|   | Warning: After you download the in-store server software, return to Security and Privacy and change the 'Allow applications downloaded from' setting to Mac App Store for best security. |

Downloading the server software
Download the in-store server software from the Silver Back Office.
In Silver Back Office, click your username on the top right side of the screen. A drop-down list appears.
Click My Account.
Click My Devices.
Select the Silver Server software package from the 'Download Silver Server Install Package,' and click Download.
The file downloads to your computer.

Installing the in-store server
Install the in-store server software onto your server device.
Launch the NCRSilver_x.x.x.pkg to begin the Silver Server installation wizard.
At the Welcome screen, click Continue.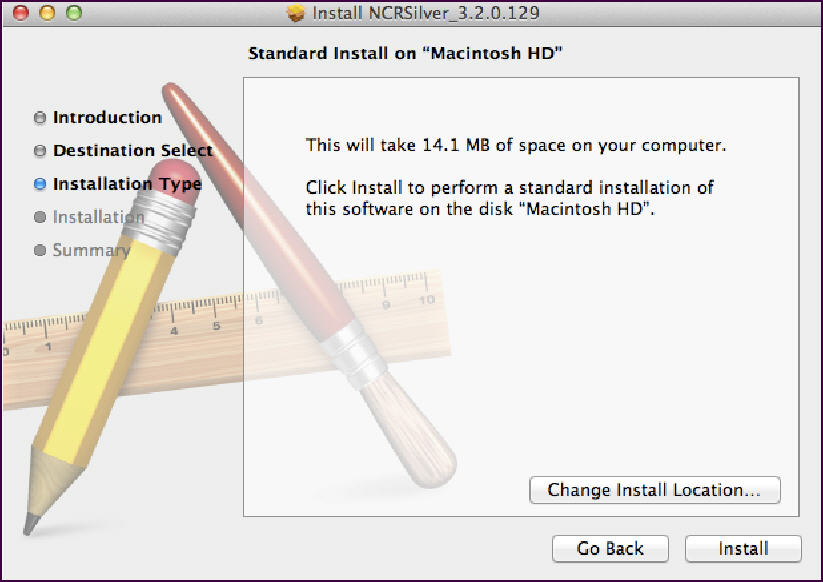 Click Install to accept the default install location. -OR- Click Change Install Location, select the disk where you want to install the software, and click Continue.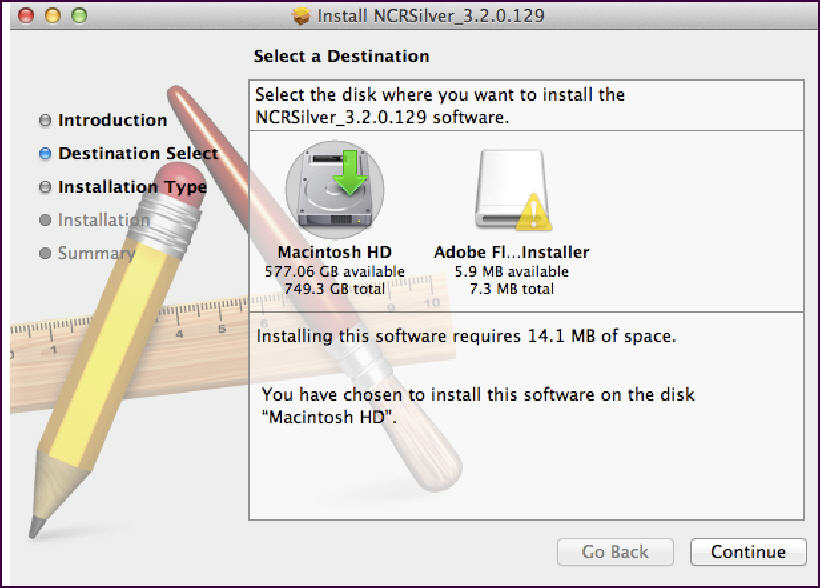 At the Installer prompt, type the administrator user name and password for the server and click Install Software. The utility installs the Silver Server software and displays a successful installation message. Silver Server runs in the background and does not appear on the screen.
Click Close.

Upon the successful installation of the Silver Server software, no prompts or programs appear on your screen. You validate the success of the software installation by attempting to connect a device to the server.