Setting Up the Hover Stand
February 23, 2018

The hover stand uses a durable adhesive to hold your tablet in place. It can be mounted to a wall or countertop, and can be used with a key lock for increased security.
Clean the back of your tablet using the alcohol wipe provided

Remove the cover on the adhesive, rectangle mounting piece

Apply the mounting piece to the back of the tablet and allow 24 hours to fully adhere

Make sure you center the piece

Make sure the piece is set so the tablet display is right side up when mounted. The mount should open at the bottom like an upside down "U"

Slide the mount onto the base of the stand

(optional) press the silver cylinder in to lock the tablet to the stand. To unlock, insert the keys provided into the lock and turn to the right until the cylinder releases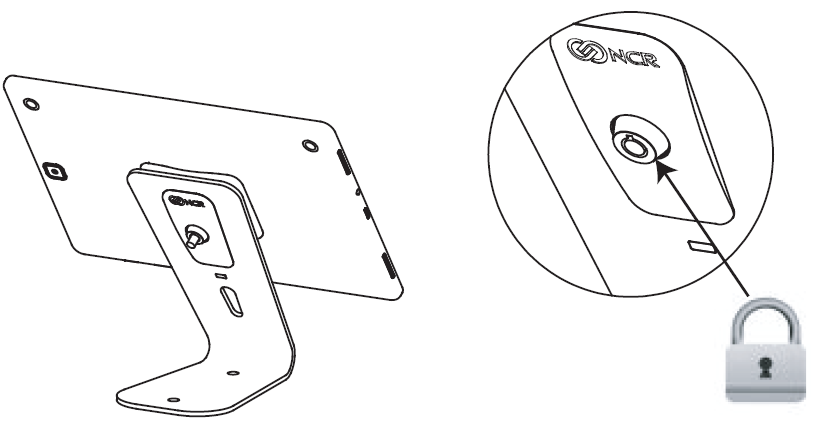 To mount the stand, drill two holes to match the holes in the stand. Screws are not provided.

See the attached PDF for further visual instruction.
See Tablet Stand Options for more stand information.
keywords: hover, stand, tablet, mount
Installing the Hover Stand.pdf