We support three tablet stands for your devices running NCR Silver or Silver Pro Restaurant Edition. This page will help you identify which stand you are using, and direct you to additional set up and operation for each stand.
Swivel Stand
The swivel stand has a sturdy frame strong enough to stand on its own, and can be attached to your counter. The base includes a magnetized bottom for secure attachment to the cash drawer without any additional hardware. The swivel stand can be rotated to face the customer.

see also: Setting up the Swivel Stand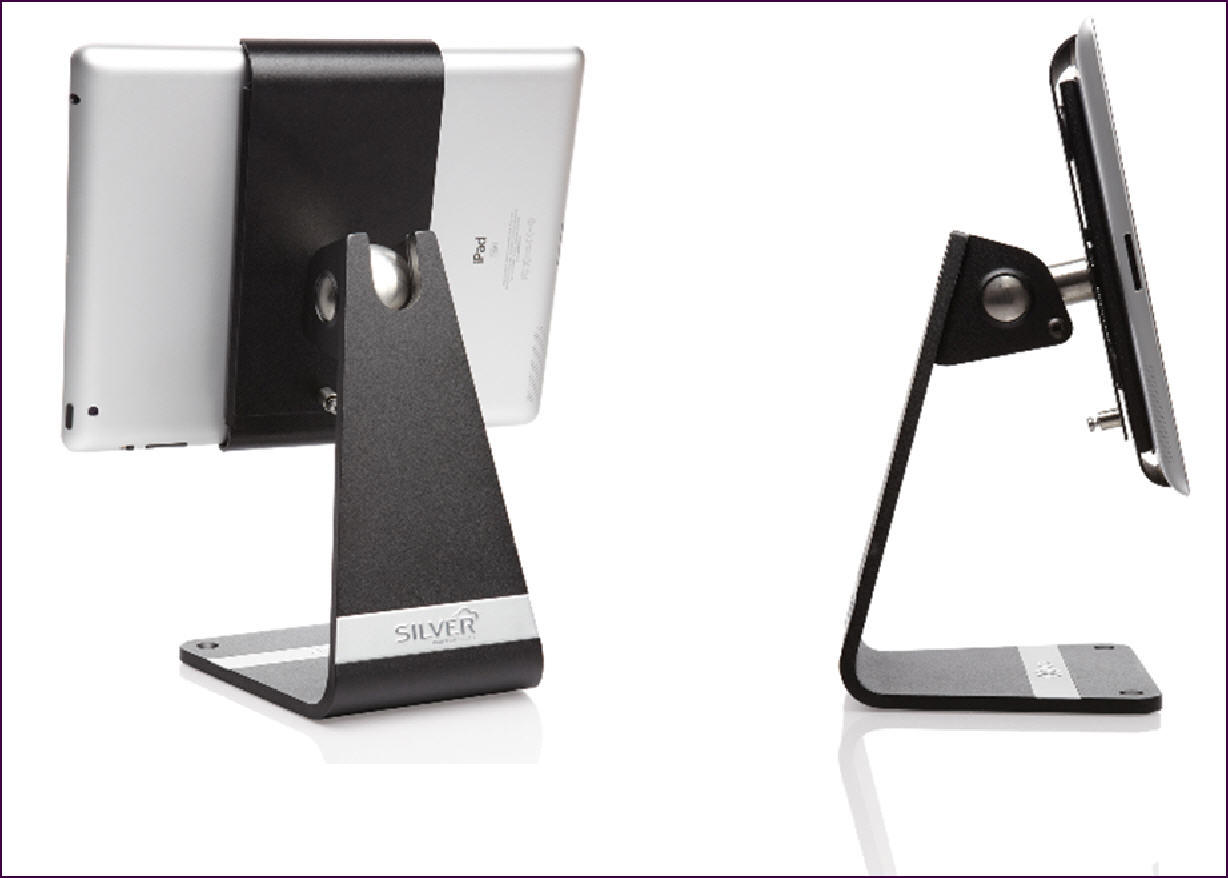 The Hover Stand

The hover stand uses a durable adhesive to secure your tablet, and offers a key lock for additional security. A super light-weight, but strong stand for displaying your tablet.

see also: Setting up the Hover Stand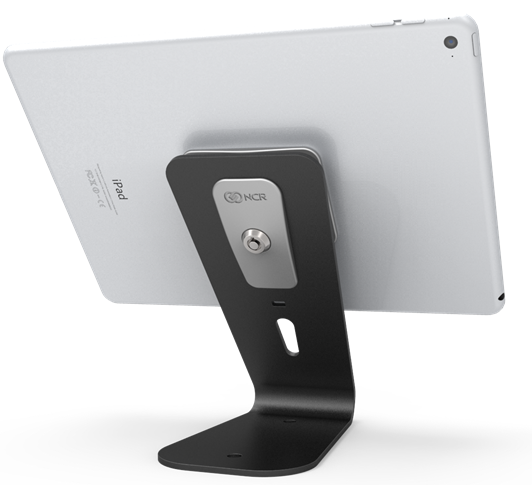 The Cling Stand
The Cling Stand uses two "arms" to hold your tablet in place. The rotating base allows you to turn the tablet towards customers. The cling stand holds multiple tablet versions, including the iPad Pro.
see also:
Setting up the Cling Stand