You can check a gift card balance on the POS.
From the order entry screen, tap  to display a slide out menu.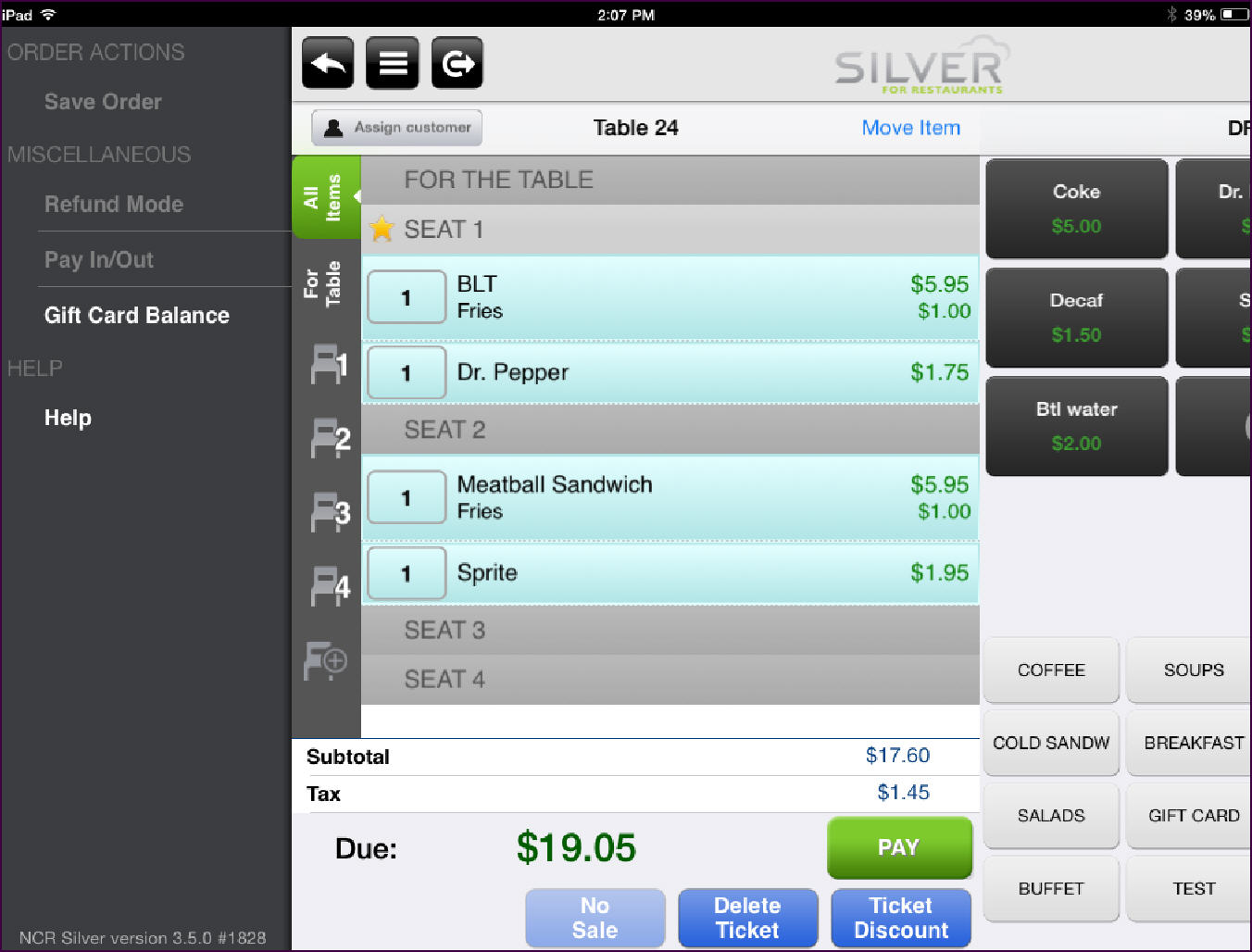 Under MISCELLANEOUS, tap

Gift Card Balance

.
Slide the

gift card

through the MSR
-OR-

Tap Enter manually, enter the gift card number, and tap Done.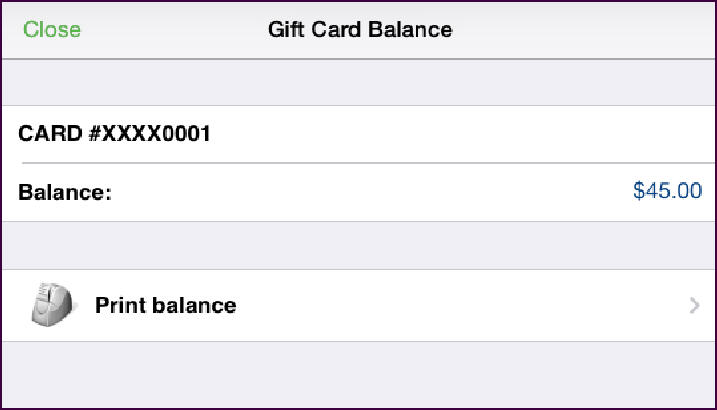 The gift card balance screen appears with the gift card balance. 
(Optional) Tap Print balance and select the printer to which to print the receipt.​
Tap Close to return to the guest check screen.
See also:
Adding Funds to a Gift Card