Department Sales Report 
---
The Department Sales report enables you to track the sales activity for individual departments, such as "Food" and "Beverages." If you want to evaluate the individual categories on your menu, such as Sandwiches and Soups, you can filter the report to display the categories belonging to each department.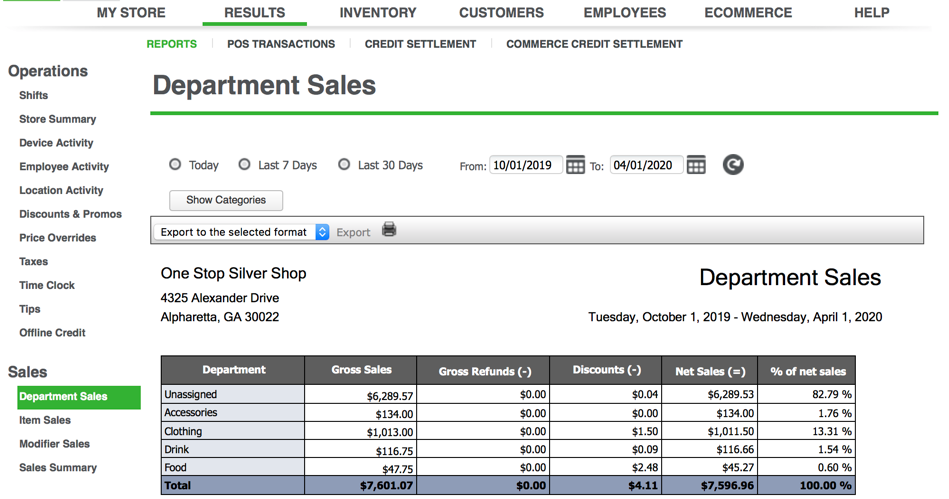 To run the Department Sales report:
Select RESULTS > REPORTS > Department Sales.

Select your date range.

You will see:

 

Click Show Categories to display the categories associated with each department.
Click in the Report Preview toolbar to refresh the data.