Declare cash tips at clock out
POS:
Employees can enter cash tips at the end of their shift. This setting is OFF by default. To enable this:
Go to your POS settings.
Under Time Clock, there is a toggle switch to "Declare cash tips at checkout".
Set to ON.
Note: This setting is only available if Enable Time Clock is turned ON.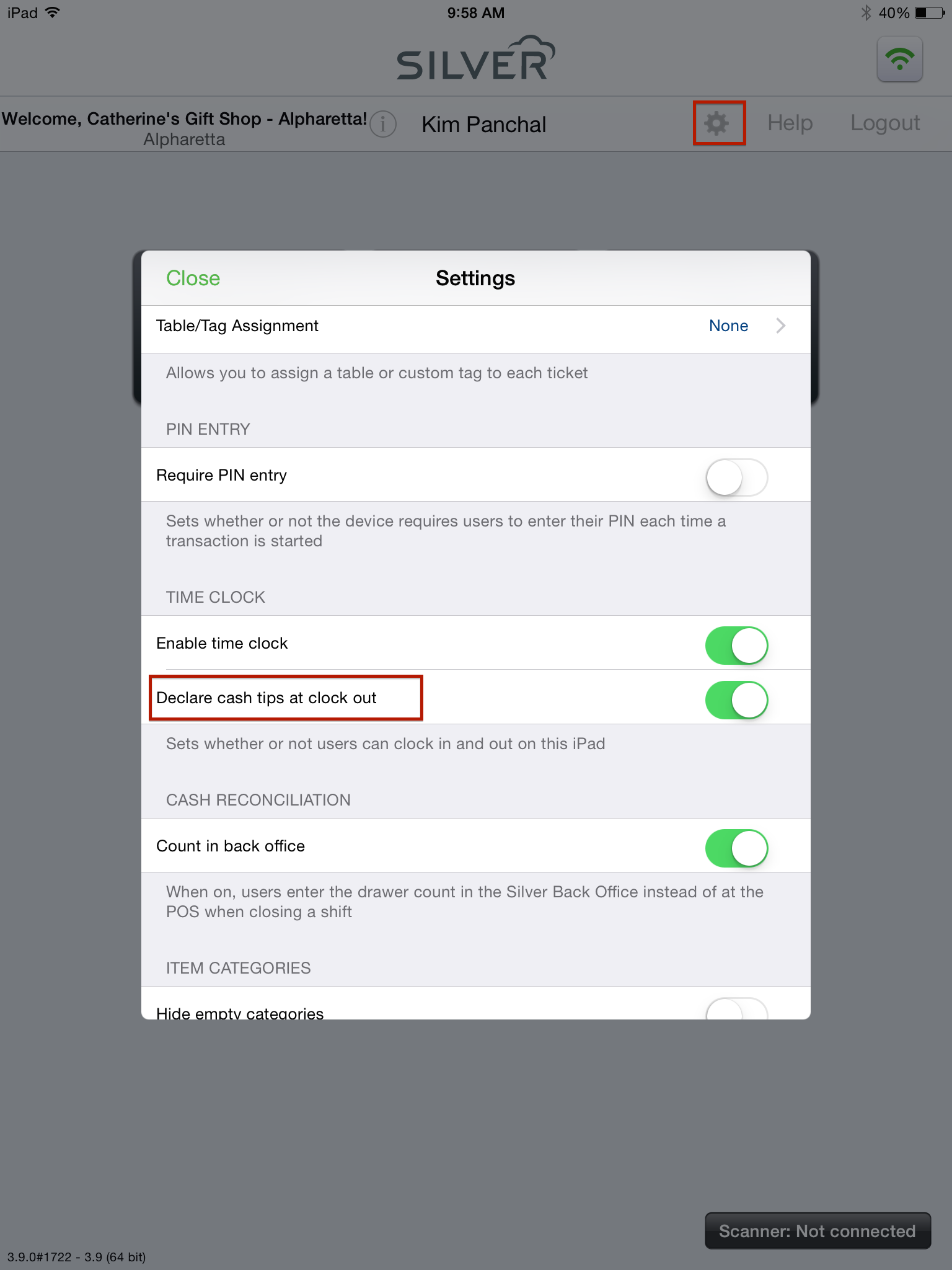 Once you have enabled this setting, when you clock out you will be prompted to enter cash tips.
Note: If you have no tips to declare, you can leave the amount as $0.00.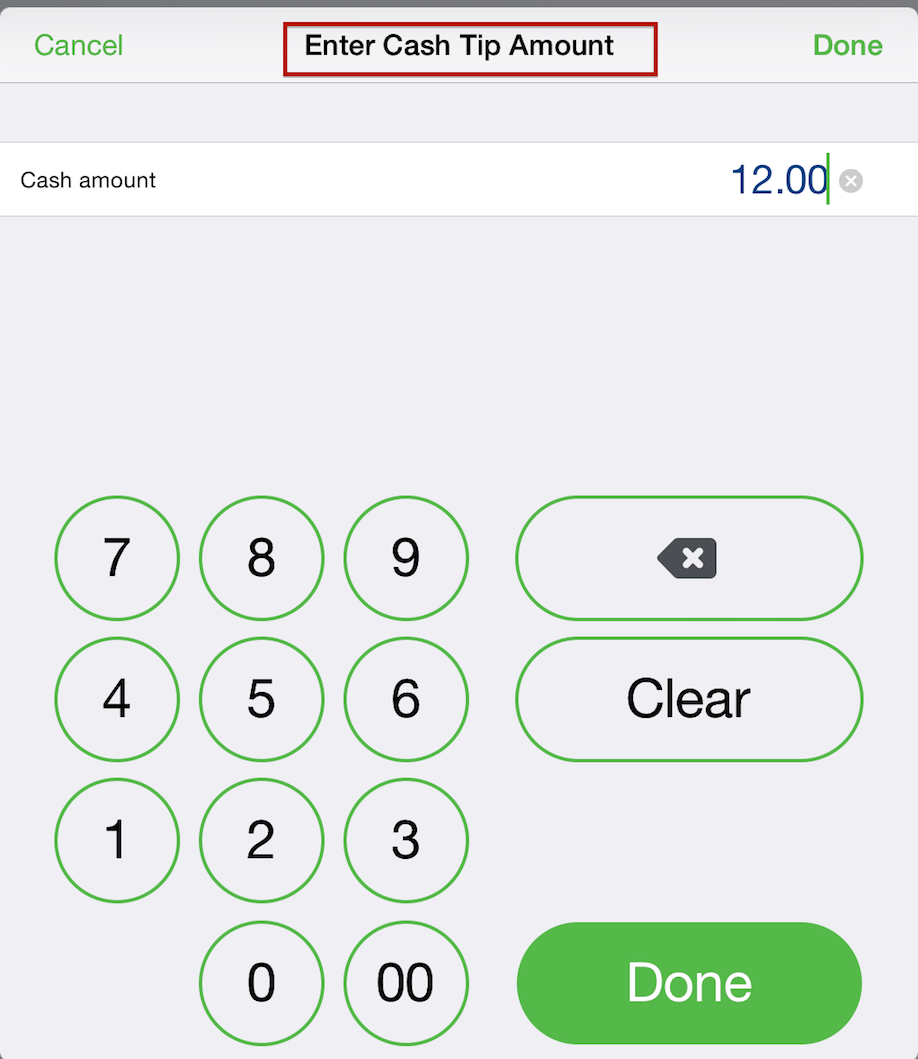 Enter the desired amount and tap
Done
. 
Back Office:
Tips Report
The Tips report shows both cash tips and credit tips by employee for the business day 
Time clock page
A user can edit/enter a cash tip amount in case they forget to do so during clock out, or if they entered an incorrect amount. 

When you click on a punch to edit it or when you click Add Clock In/Out, you will see the screen shown below.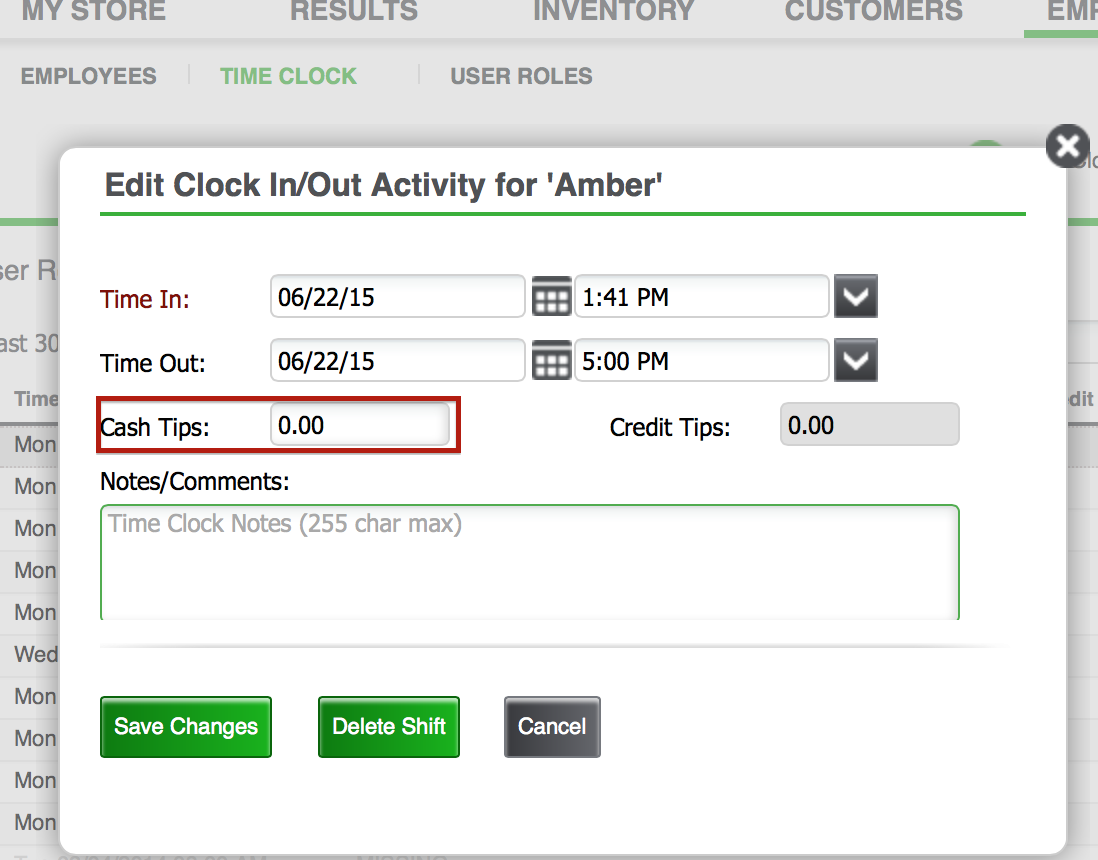 Enter the desired amount and click Save Changes.