NCR Silver Essentials > Reports > Tips Report
Tips Report
---

The Tips report shows the credit card sales of individual employees and the tip amount they received from those sales.  You can also use this report to see which employees are receiving the highest percentage tips.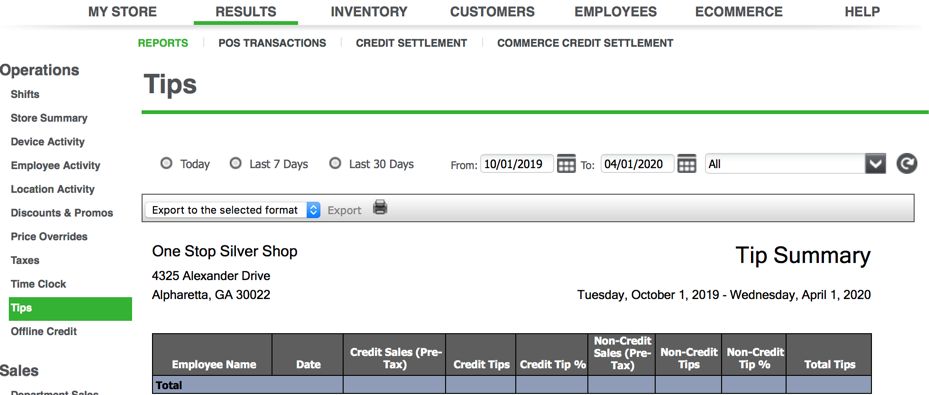 To run this report:
Select RESULTS > REPORTS > Tips.

Select your date range.

OPTIONAL:  Use the filter to view results for All employees (default) or select a single employee from the list.

Select .


Keywords: reports, back office reports, tips report