Setting Up and Using the Credit Card Reader
NOTE: If you are using NCR Silver on a device running the Silver Register, the credit card reader is pre-attached to the unit.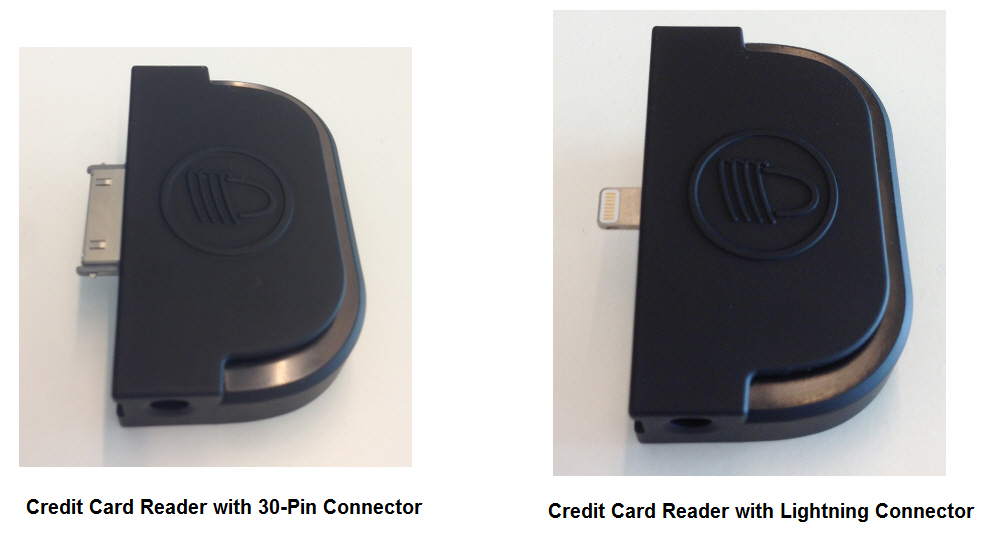 Our credit card reader is uniquely encrypted to work with our POS app.  Other credit card readers, not supplied by NCR, will not work with the POS app.
To plug the NCR credit card reader into the POS device:
Plug the credit card reader (and its adapter) into the charging dock port of your POS device.
| | |
| --- | --- |
| | Use the attachment labeled "iPad 2 Sleeve" for the iPad 2 only.  Use the other sleeve for both the first and third generation iPads.  If you are using an iPhone or iPod Touch, use the sleeve labeled iPhone 4, iPhone 3G and 3Gs, or iPod, as appropriate. |
Identify the adapter for your specific iOS device that came with the NCR credit card reader and insert the credit card reader into the adapter.  Click here if you need help identifying the correct adapter to use.

Plug the Micro USB (smaller) end of the charging cable that was included with the card reader into the port on the card reader.

 

 

 

 

 

 

 

Plug the other end of the USB charging cable into the Apple USB power adapter that came with your iOS device.  When you plug this power adapter into a power outlet, you will be charging your iOS device.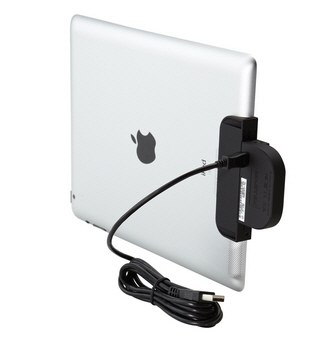 | | |
| --- | --- |
| | Do NOT plug the other end of the MSR charging cable into the USB port on either the receipt printer or the wi-fi dongle.  These devices have the incorrect wattage for charging your iOS device. |


Keywords: set up credit card reader, 30-pin, lightning connector, setting up reader, msr, using the credit card reader