Looking Up an Item in the POS App
To look up an item using Item Lookup:
Tap the Home icon to view the Home screen.

Tap Item Lookup.

Do one of the following:
If your POS device is equipped with a bar code scanner, scan the item's bar code, or

Tap the Search bar, enter the Item name or part of the item's Description, and then tap the item you are looking for, or

Tap the item in your list of Favorite Items.
Review the Item details for the item.
You can tap Add to favorites to add the item to your Favorites list. 
 
On an iPod Touch or iPhone, tap the Items button to return to the Items screen.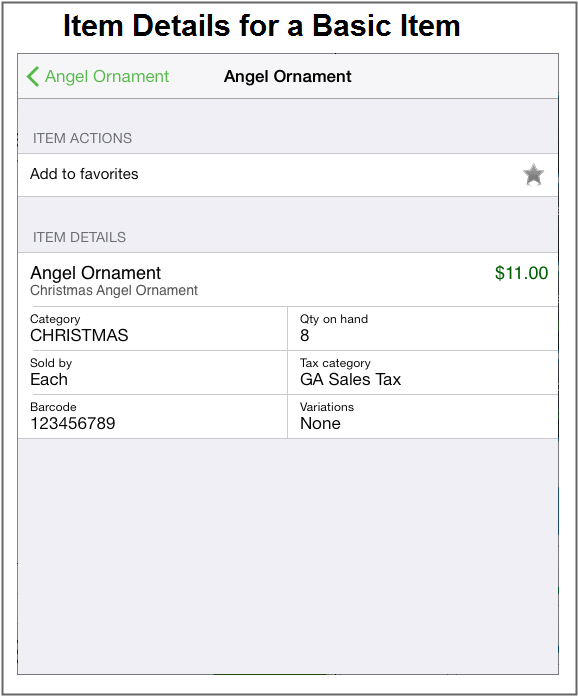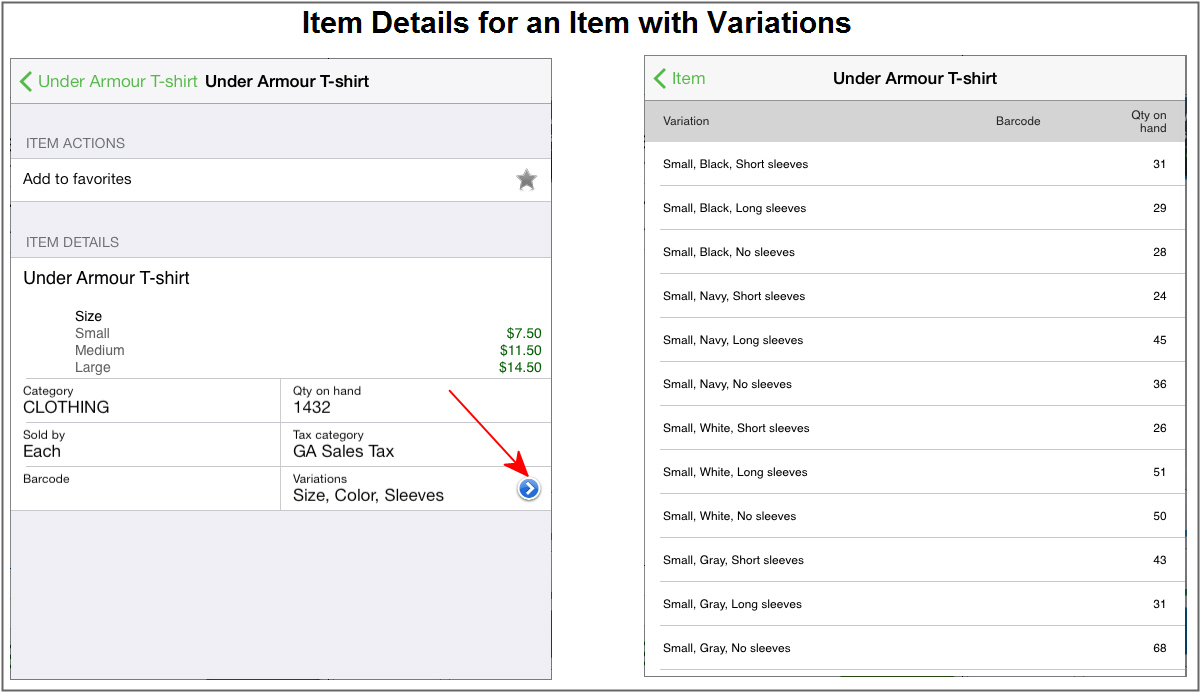 Keywords: item lookup, items on pos app