Registering the Kitchen System Display in Back Office 
The Kitchen System Display (KDS) must be registered to the Back Office system before it can be used to display ongoing orders.   
To register the KDS, first click on Settings and then Kitchen Routing 

Click on Add Kitchen Device on the Kitchen Routing Setup screen.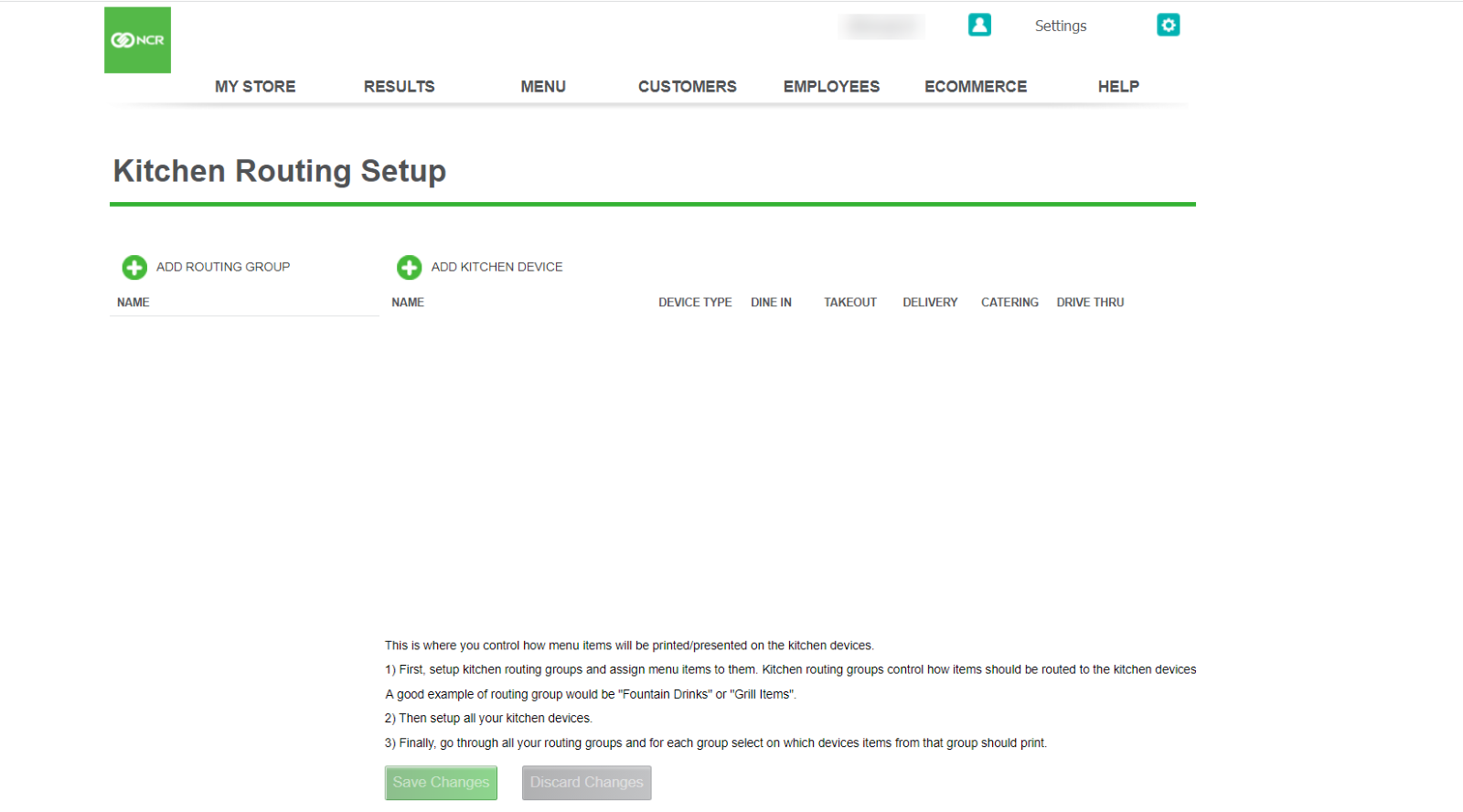 Name the KDS and select Video, then click Save Changes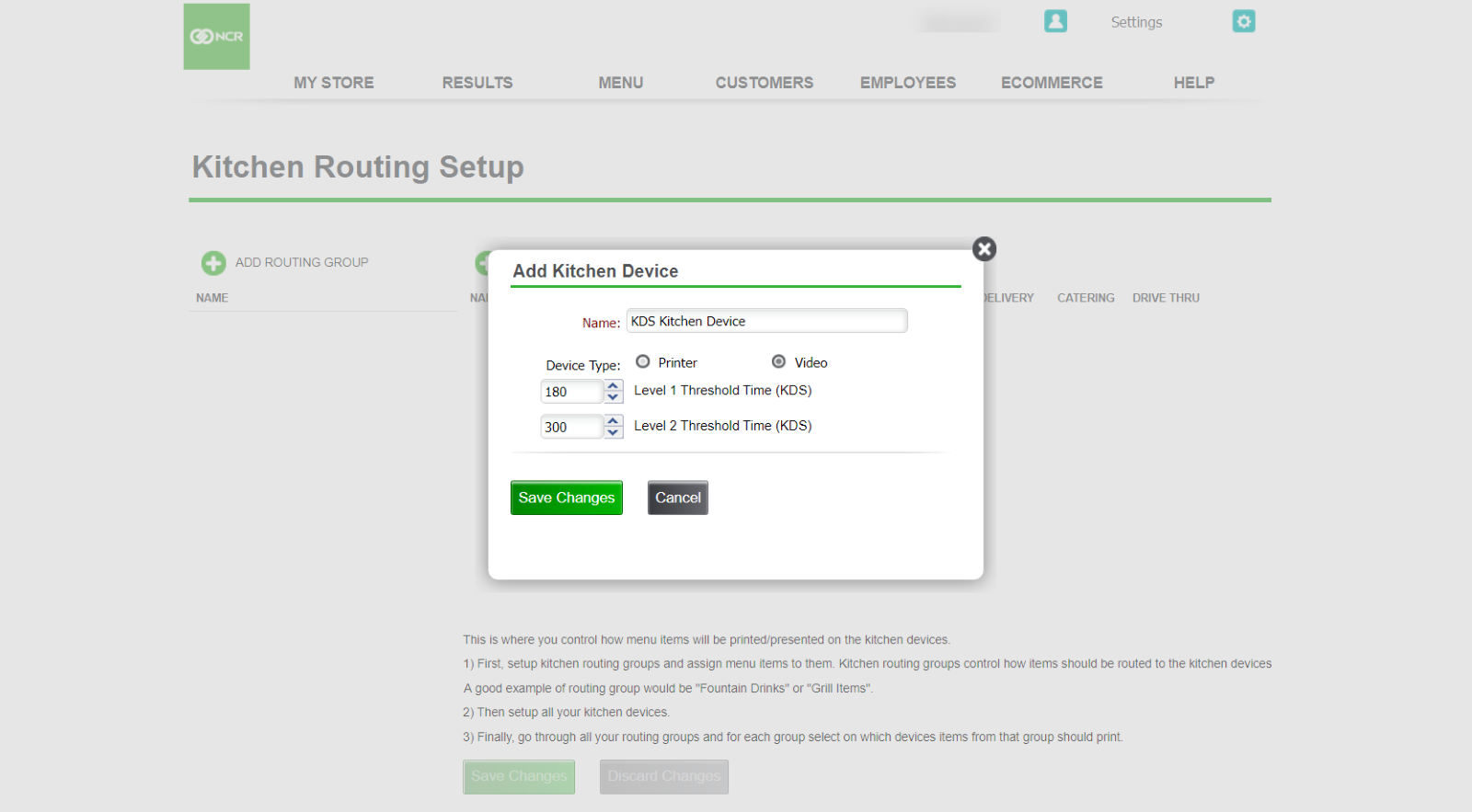 Check the appropriate boxes for which kind of service the KDS should display.  Note: Menu items and categories must be set up first before enabling any of these options.