Location Activity Report 
The Location Activity report makes it easy for businesses with multiple selling locations to view the activity for each location. Similar to the Store Summary report, you can see Gross Sales and Net Sales for the selected timeframe, but with this report, you can see that activity for each selling location. You can also see the average sales, as well as the number of Clears.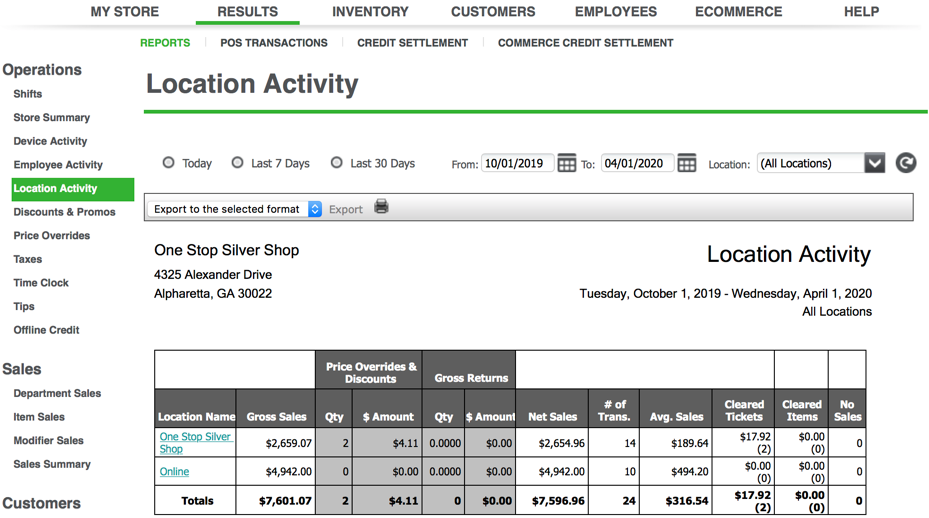 To view the Location Activity report: 
Select RESULTS > REPORTS > Location Activity. 
Select your date range. 
Select your filtering option -- All locations or a single location. 
Select . 
Click the Location Name link to drill down to more detailed information (opens the Store Summary report for the selected selling location).