Modifiers Report
The Modifiers report pulls all of the modifiers sold in the selected date range. The modifiers are broken down into modifier groups. You can also use this report to find out how well specific modifiers are selling over a specified time period. This report will show all modifiers sold, whether they have a price associated with them or not.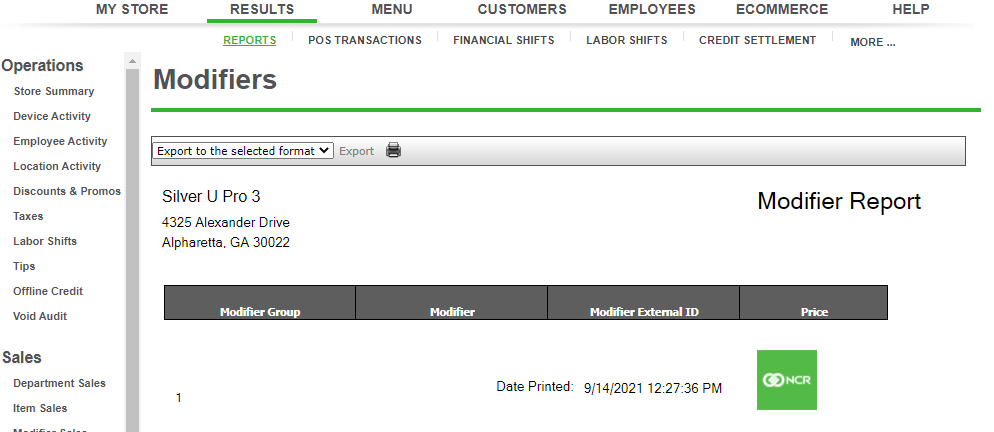 To run the Modifiers Report: 
Select RESULTS > REPORTS > Modifiers. 
Select your date range. 
Optional: Select the filter for the report (All modifiers or by a single modifier group). 
Select .