Once you begin receiving online orders, you can use the POS Transactions screen to search and review transactions. Access this screen in Silver Back Office at

RESULTS > POS Transactions

.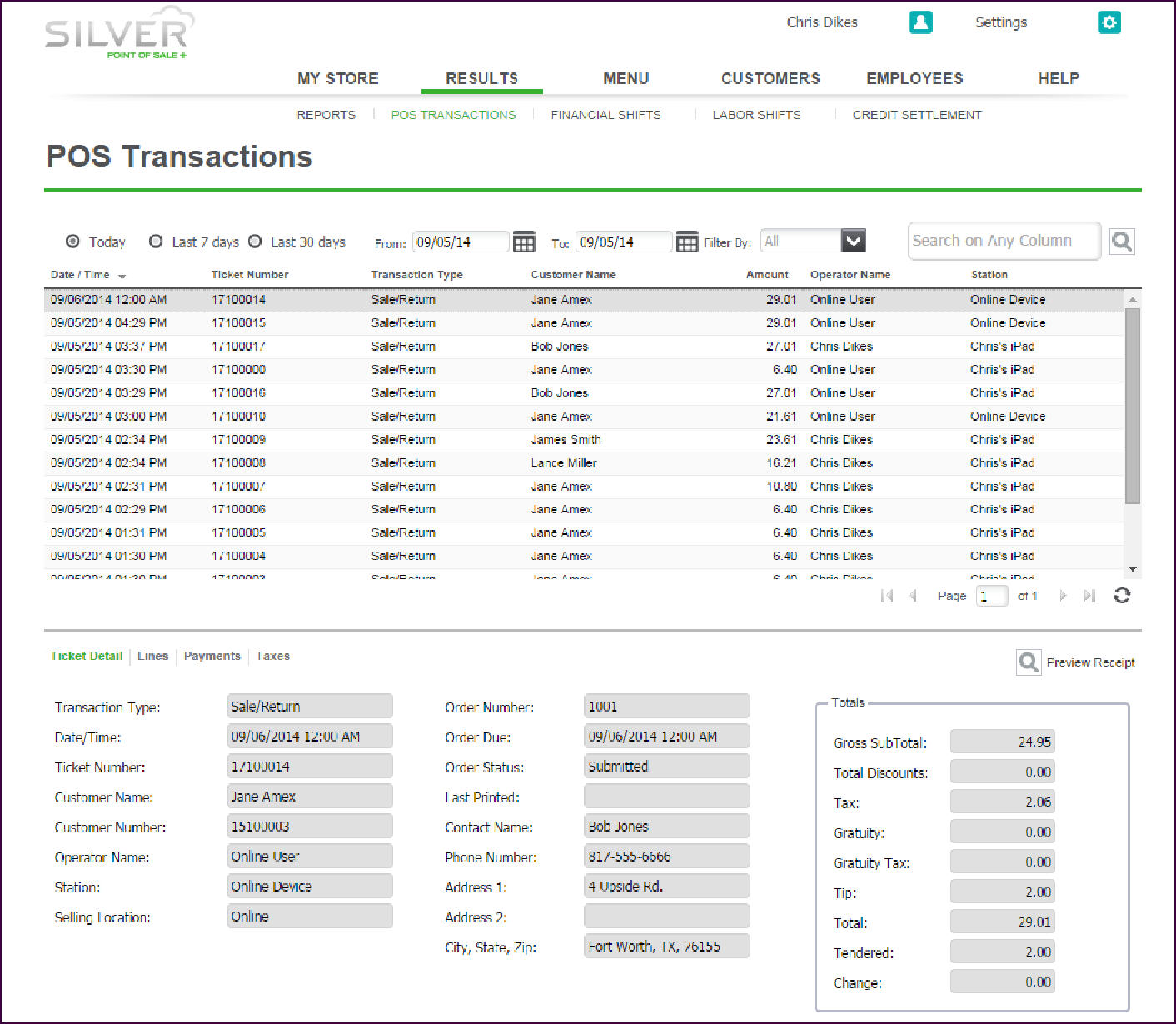 The POS Transactions screen includes details about the online order, including the items for order, the customer name, the ticket number, and much more. This screen also provides information regarding:
The

Operator Name

, which identifies the virtual or actual employee in possession of the order.
If the system displays 'Online User' as the operator, then an actual employee has yet to touch the order.
If the system displays an employee name, the named employee is the last employee to touch the order on the POS app.
Understanding the Online User Employee
When the Silver host receives an online order from the online ordering system, the Silver host assigns the order to the 'Online User' employee, which is a virtual employee. The system automatically creates the 'Online User' employee, and this virtual employee does not appear in your employee list. Additionally, the system initially assigns the financial responsibility for the online order to the Online User employee; however, when an actual employee closes the guest check of the online order, the system assigns the financial responsibility to that employee
.
See also:
Understanding the Online Ordering Flow
Configuring Online Ordering
Working with Online Orders