Beginning with v3.9, NCR Silver Pro Restaurant provides an integration with Paychex that enables you to export a labor shift report in the format required by Paychex. You can then import the report into Paychex for your payroll processing.
Configuring the Paychex Client ID
Before you can export a labor shift report in the Paychex format, you first need to input your Paychex Client ID.
In Silver Back Office, click your

username

at the top right of the screen. A drop-down box appears.
Click

My Account

.
Click

My Integrations

.
​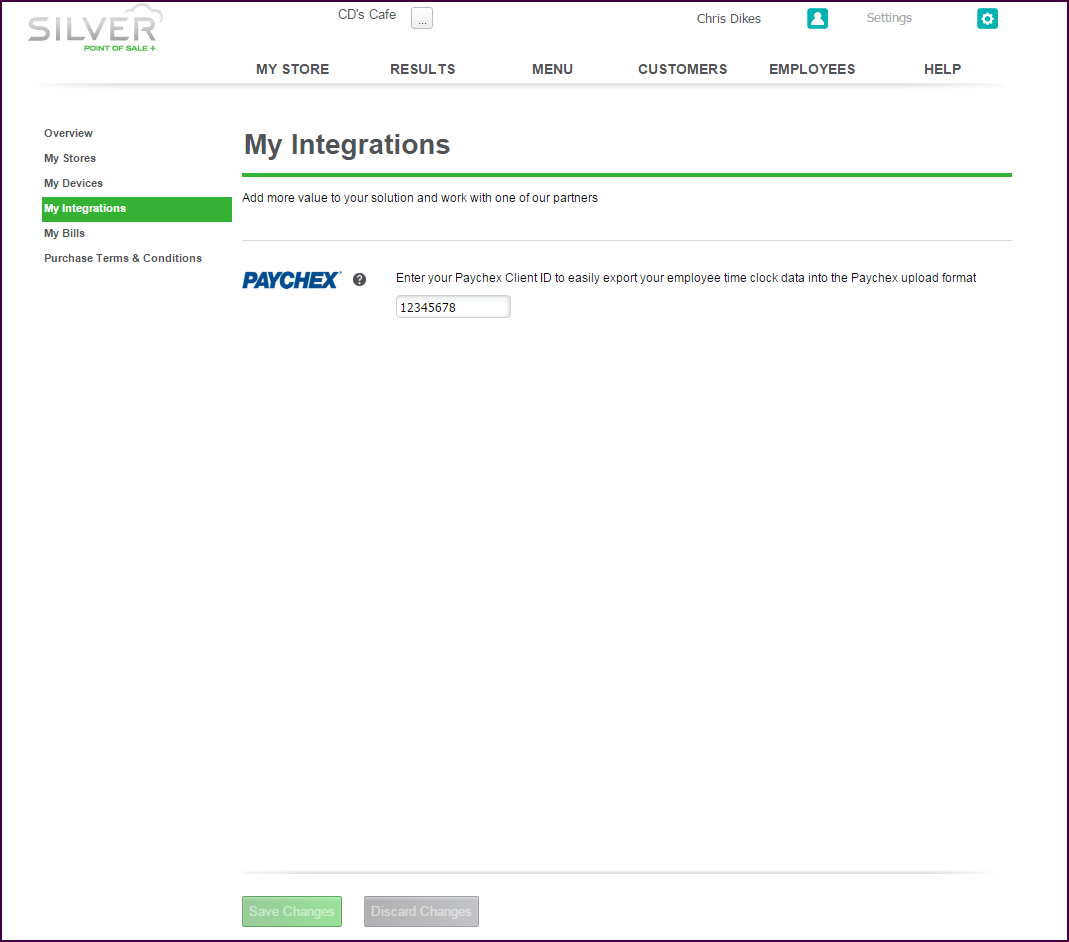 Type your

Paychex Client ID

.
Click

Save Changes

.
Exporting the Labor Shift Report
With the Paychex Client ID configured, you can export a labor shift report which you can then import into Paychex.


The report:
Contains data from the time period selected in the report filter.

Contains a clock in and clock out for each employee.

Does not provide a subtotal or total number of hours worked.

Exports to a .csv file.
​
The export completes the following fields. All other fields remain blank.
Client ID: The Paychex client ID you entered on the My integrations page.

Worker ID: This is the Silver Pro Employee ID.

Pay Component: "Regular"

Hours: A numeric value.
To export the labor shift report for Paychex:
In Silver Back Office, select

RESULTS > REPORTS > Labor Shifts

.
Edit the

report filter

as necessary, and click  to refresh the report.
​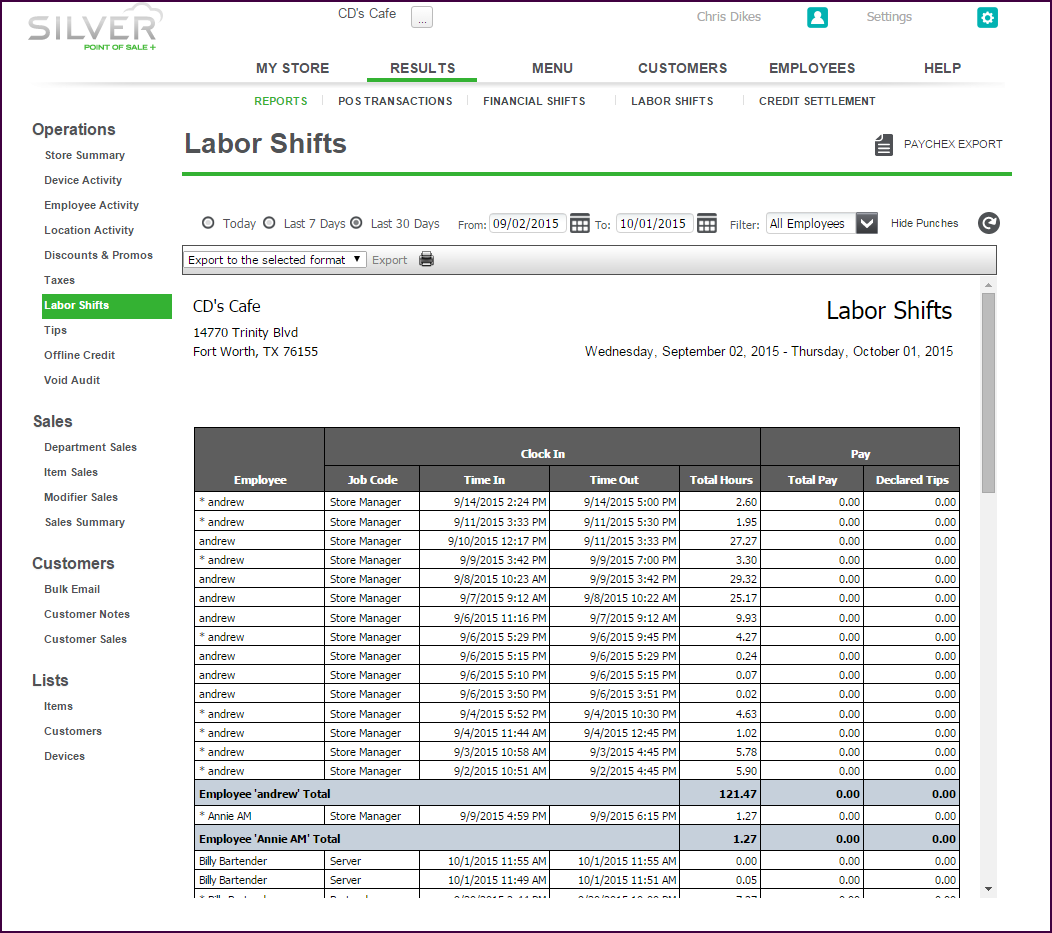 Click

Paychex Export

. The system saves the export in the downloads folder of your computer.