How to print hours worked when clocking out
Every time an employee clocks out, they have the option to print the hours he/she worked that business day. When clocking out, the pop-up that provides the clock-out information will show two options:
OK
or
Print
.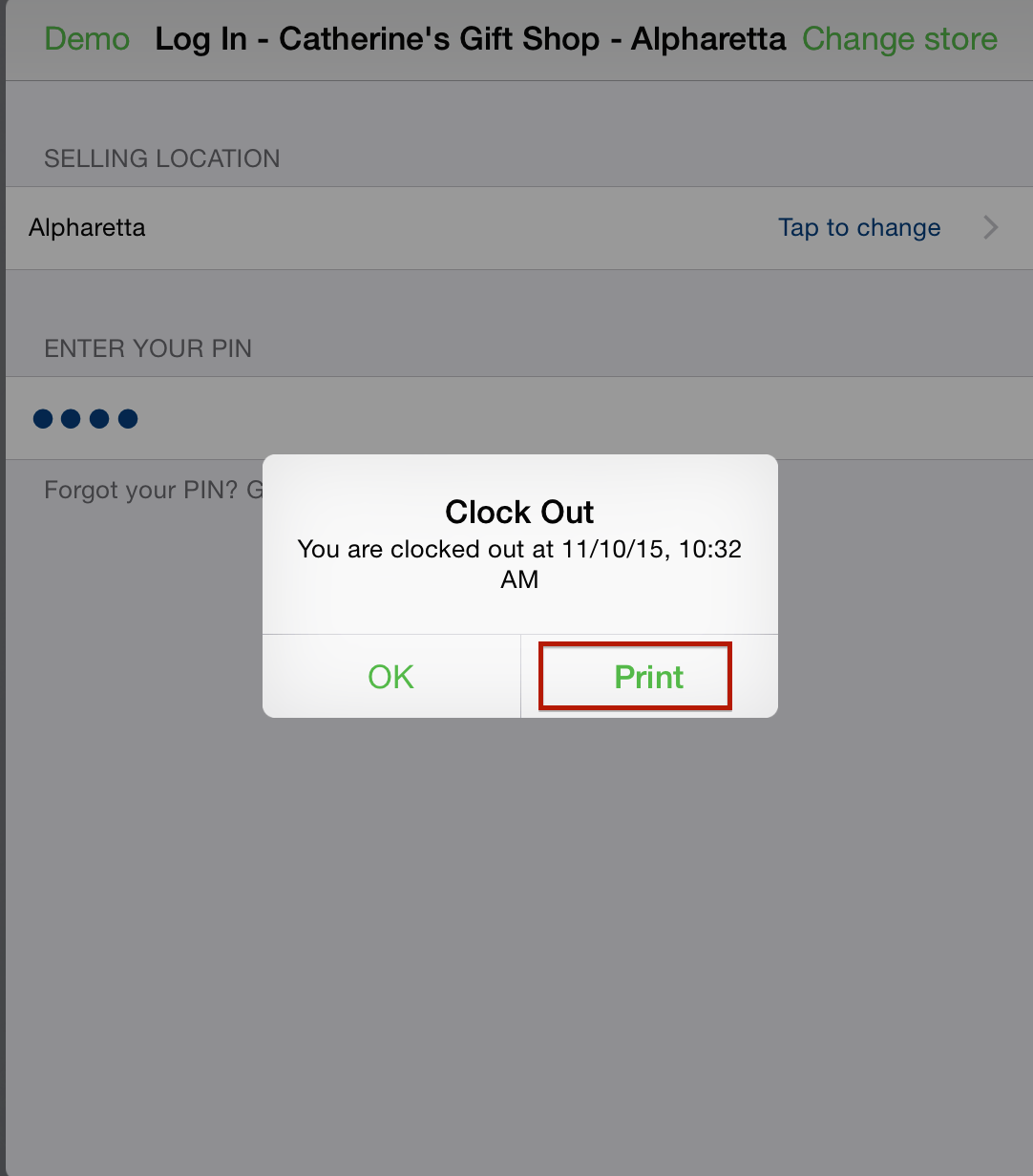 To print hours worked, simply select
Print
 and a receipt will print to the default receipt printer showing all clock in and clock out times and the total hours worked by the user on that business day.