Working with the Host Connection
The host status indicates your POS terminal's ability to communicate with the host and synchronize data with the Back Office. This synchronization occurs at least every three minutes.
Green: you have an Internet connection and data is synching with the host every few minutes. You can also synchronize the data manually. Tap the cloud icon to display the connection status menu, and then tap Sync Now.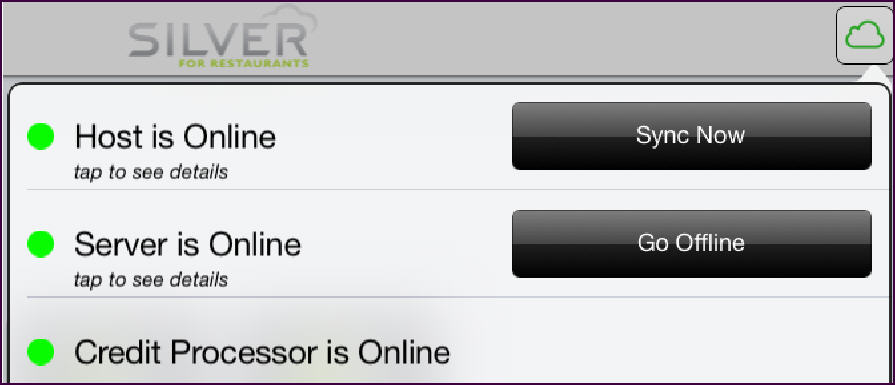 Yellow: a yellow status indicates that the point of sale app may not be able to connect to the host. Check your WiFi settings.
Red: you do not have an Internet connection. Check your WiFi settings and Internet connection.

The credit processor status color is yellow or red, depending on your offline credit configuration.
Your server status may be green, if the POS app can connect to the in-store server but cannot connect to the Internet.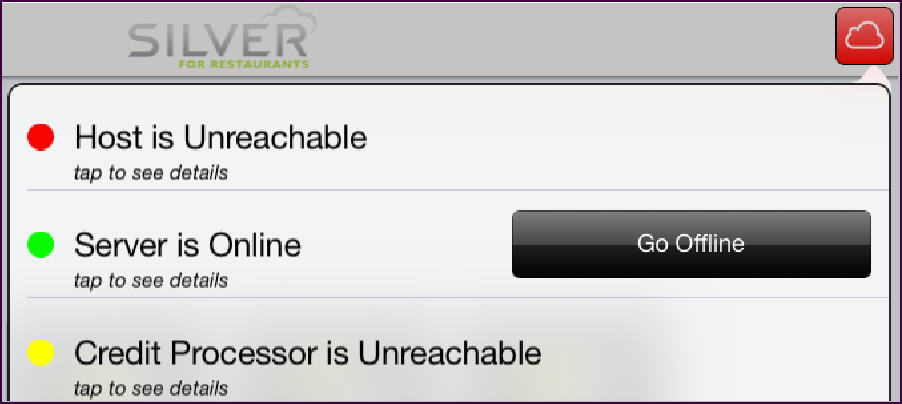 See also:
Understanding the Cloud Icon and Connection Status
Working with the Server Connection
Working with the Credit Processor Connection