Add a Category
---
Multi-store customer? You need to be in Company View to add and edit your items and categories.



When you set up your menu, you define the items for sale in your restaurant and the manner in which they appear on the POS app. Categories allow you to organize your items for quick navigation on the POS app. Create categories in which to group your items. For example, Salads, Soups, Sandwiches, Desserts, and Drinks. 
NOTE: The

COLOR CODE MY CATEGORIES

checkbox is selected by default, but you can uncheck this option if you prefer to not color code your categories.
Select INVENTORY > CATEGORIES & ITEMS.

Select ADD A CATEGORY to create a new item category.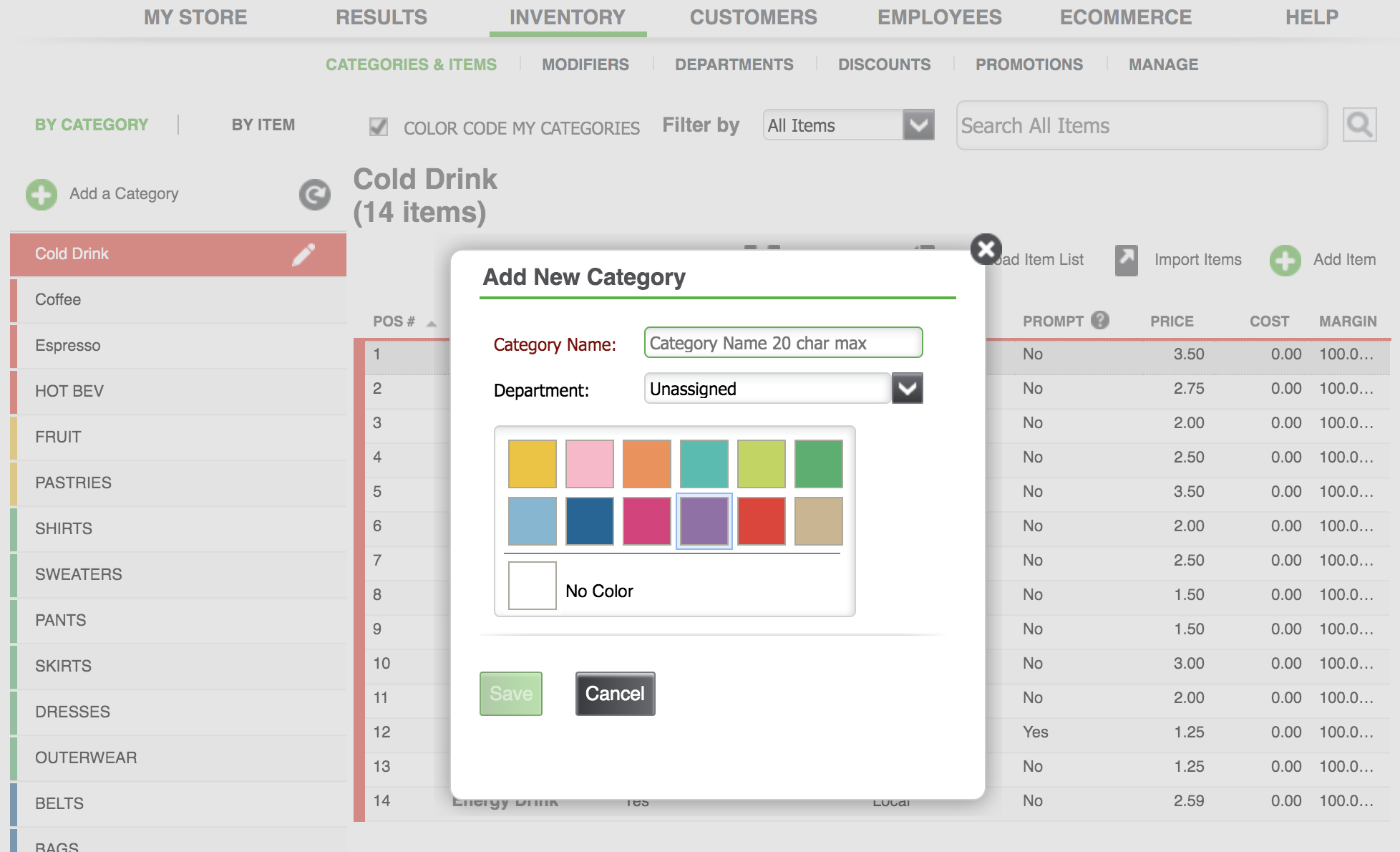 Enter a brief Category Name of up to 20 characters for the category and click the Save button.

You can also choose to add a color to that category and its items by clicking the COLOR CODE MY CATEGORIES checkbox or by selecting a color when you create a category.  The screen will then show how the colored button will appear in the NCR Silver POS app.  If you do not want the categories and items to be color-coded in the POS app, you can select No Color.

Click the Save button to save the new item category.

Repeat these steps for each type of merchandise you sell. You will be able to re-arrange the order of your categories from the POS app.
See Also:
Creating Departments
Creating Items, Modifier Groups, and Modifier Items
Importing Categories, Items, and Modifiers